项目介绍
Application deadline for Fall 2022: December 1, 2021.
If you have additional questions, contact gs-admissions@stanford.edu. More university information and application system questions can be found on Stanford's Graduate Admissions website and the online application.
In accordance with Stanford's Winter closure, the GS department will be closed starting December 20, 2021 to reopen January 3, 2022. Email access to staff will not be available during this time so plan accordingly.
The following items must be received in the electronic application:
Application fee
Statement of purpose
Supplemental questions (Answered in the online application)
Three letters of recommendation
Scanned copy of official transcript(s)
TOEFL, if applicable
Stanford's Graduate Application
Start your application online on Stanford's graduate application page here.
Writing your Statement of Purpose
The Statement of Purpose in a graduate application should provide specifics regarding the scientific questions and research topics you would like to pursue. As such, the statement is more like a research proposal than a general personal narrative. Details of your personal background and education can then strengthen your proposal as part of explaining your research focus and why you feel you are in a good position to attack the scientific questions that interest you.
You may not feel experienced enough now to know exactly what questions you would like to pursue. That is fine. Your research topic will evolve in graduate school as you learn more, interact with your colleagues, and explore new opportunities. Your Statement of Purpose does not lock you into a particular question. Rather, it provides information regarding how you think, the types of questions that interest you, the strength of your background to address those questions, and whether our program has the resources to be a suitable place to pursue your research.
These are guiding questions and themes to consider as you write your Statement of Purpose. If you have any questions feel free to contact our Assistant Director of Student Services, Lauren Mendoza-Tabinas, laurenlm@stanford.edu.
Contacting potential faculty advisors
Applying to a doctoral program—particularly a program as broad as Geological Sciences—is not the same as applying to professional schools with a fixed curriculum, like medical or law school, where applicants can be uniformly ranked and the top fraction admitted. Instead, admittance is dependent on an appropriate faculty mentor being available. With this in mind, reviewing the list of current faculty and identifying the most appropriate mentors for your proposed research is essential. At the same time, the interests of individual faculty both may be broader than you realize and can evolve through time, so you would not want to disqualify yourself inappropriately either. The best approach is to contact individual faculty prior to submitting your application in order to discuss your interests and the possibility of conducting research with them. Do not rely on faculty finding you strictly on the strength of a submitted application. Your interactions with faculty will also inform your understanding of our program and the expectations of different research groups.
Supplemental Questions
In addition to the standard application materials, e.g., statement of purpose, letters of reference and GPA etc., the Geological Sciences graduate program requires a supplement to assess your academic achievement and potential. All applicants are required to answer the supplemental questions in the online application. A reference document of the supplemental questions can be found on the GS Supplemental Application document here.
Official Transcripts
Hard copies of transcripts are not required to apply. Upload a scanned copy of each official transcripts to your application. Do not upload an unofficial transcript printed from your university website. Each transcript should be uploaded as a single PDF.
If you are unable to upload a scanned copy of your official transcript you may send in an official transcript by mail or by email using a credited e-transcript service. E-transcripts should be sent to gs-admissions@stanford.edu.
Information about required exams
GRE – GRE scores are not required to apply and will not be reviewed.
TOEFL – Applicants whose first language is not English must submit TOEFL scores from a test taken within the last eighteen months. Exemptions are granted for applicants who have earned a U.S. bachelor's or master's degree from a college or university accredited by a regional accrediting association in the United States, or equivalent of either degree from a university of recognized standing in countries where all instruction is provided in English. Please see the Graduate Admissions Office website for additional information about required exams and the TOEFL waiver.
Application Status
Due to the high volume of applications we cannot respond to individual inquiries about the status of documents submitted. A comprehensive review of all application materials will begin after the deadline. You will be contacted directly for any missing materials.
Funding
To be considered for funding upon admission simply check the box on the admissions application that indicates that you wish to be considered for financial aid. There are no additional forms or materials to be submitted beyond the regular application.
Graduate students admitted to GS receive substantial financial aid (including tuition) from combinations of departmental fellowships, teaching or research assistantships, and other sources (including external fellowships). The department's funding package covers up to 10 units of tuition and provides a quarterly salary. Please note on your application if you are receiving other fellowships, government funding, or company financial support.
External Funding – Prospective students are strongly encouraged to apply for external fellowships, such as the National Science Foundation, Department of Energy, or Department of Defense fellowships. If the external fellowship is not sufficient to cover the standard department support level, a supplement will be provided by the University, the department or a research advisor. These fellowships strongly enhance your resume for your future career.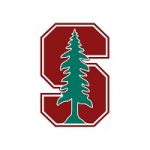 院校简介
斯坦福大学位于美国加州旧金山湾区南部帕罗奥多市境内,临近高科技园区硅谷,是私立研究型大学,全球大学高研院联盟成员。
查看院校介绍
相关项目推荐
KD博士实时收录全球顶尖院校的博士项目,总有一个项目等着你!