项目介绍
The Advanced Graduate Program in Endodontics is a three-year program leading to an MMSc degree in oral biology and a certificate in endodontics. A DMSc degree (four years) is an option for those who wish to enter academics or research.
The purpose of the program is to develop competent endodontists with an extensive background in the biological sciences, research methodology, and teaching. This broad-based education in endodontics and related phases of graduate education provides the student with a thorough preparation for careers in specialty clinical practice, research, and academics. The program is also designed to satisfy the guidelines for and encourage certification by the American Board of Endodontics.
Clinical Experience and Course Work
Approximately 40 percent of the program involves clinical experience, which students gain through the treatment of patients at the Harvard Dental Center at HSDM. Students work under the direct supervision of either full- or part-time endodontics instructors. Expectations focus on quality and diversity of experience, which must include 200 to 225 nonsurgical procedures, 20 to 30 surgical procedures, and at least 50 recalls.
Didactic courses given by the department, HSDM, and affiliated institutions make up 30 percent of the program. Department seminars include Interdepartmental Treatment Planning, Current and Classic Literature Reviews, and Intradepartmental Case Presentations.
Research and Teaching
All advanced graduate students engage in research as an integral part of their training at HSDM. Research activities are conducted with Harvard faculty mentors at HSDM or affiliated institutions, including Children's Hospital Boston, Massachusetts General Hospital, and the Forsyth Institute.
During the second and third years, each advanced graduate student gains teaching experience through clinical, lecture, and laboratory teaching assignments in the predoctoral endodontics curriculum.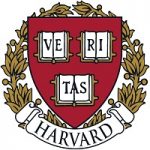 院校简介
哈佛大学是一所私立研究型大学,常春藤盟校、全球大学高研院联盟成员,坐落于美国马萨诸塞州波士顿都市区剑桥市。
查看院校介绍