项目介绍
The Department has an excellent graduate program leading to M.Sc. (self-funded) and Ph.D. (research scholarships) degrees by research. It has a strong research culture and aspires to strengthen it further. The infrastructure and research facilities along with research interests in the three main focus areas including Cell, Molecular and Developmental Biology; Ecology, Biodiversity and Environmental Biology; and Biophysical Sciences, Computational and Structural Biology. Our graduate students have the opportunity to develop sound knowledge in life sciences and learn cutting edge techniques in several of our state-of-the-art facilities. They also have opportunities to interact with some of the well known visiting scientists.
We follow the admission guidelines established by the university. The minimum requirement for admission is a B.Sc. degree (equivalent four years of undergraduate program)
Local students
GRE requirement waived for students graduating with honors degree from NUS or NTU
Overseas students
To provide scores of GRE (minimal requirements: verbal and quantitative abilities between the range of 310 and 320, analytical writing: 3.5) or Graduate Aptitude in Engineering (GATE) minimum 90 percentile. Applicants who do not have their earlier education in the English language need to provide Test of English as Foreign Language (TOEFL) test of scores of minimum 85 for internet-based test or International English Language Testing System (IELTS) test of scores of minimum 6.
Singapore citizens who are studying or obtain a degree from overseas university, must submit GRE test score (General Test)
There are two intakes to our graduate program, following the practice at the Faculty of Science. Application deadlines are:
Intake Closing date
Semester 1 (August) – 15 Nov of the previous year
Semester 2 ( January) – 15 May of the previous year
Applications are open all year round.
Kindly prepare the following documents/items to upload in the application system (no hardcopy needed):
1) A original/certified copy of Bachelor's/Master's transcript in English translation
2) A original/certified copy of Bachelor's/Master's degree scroll in English translation
3) A certified copy of TOEFL or IELTS scoresheet (non-English medium only)
*TOEFL/IELTS score reports are only valid for two years after the test and the validity period should not expire before the beginning of the application period for the relevant intake for which you are applying.
4) A certified copy of GRE (all candidates) or GATE scoresheet (India candidates only)
5) Recommendations from two (2) academic referees are to be submitted via the online admission system.
6) Curriculum vitae (including co-curricular activities, community service, etc.)
7) Personal statement about broad research interests, previous research accomplishments, and personal vision of future career (2 pages).
8) Copy of Financial Statement/ Sponsorship (if you are applying for MSc)
9) Copy of your NRIC/passport
Qualifying Examination (QE) for Ph.D Program
Ph.D. students are required to pass QE within two years. The QE consists of two parts: the written and oral QEs. The written QE, held at the beginning of every semester, is to test the fundamental knowledge in biological field and students are advised to take this test in their third semester of study. The oral portion of the QE is evaluated based on three areas, research progress, proposed research project and student's knowledge on the proposed research topic. The students need to submit a written report comprising a research plan including background, preliminary results obtained by them and the future plan for project completion. The Department will form a QE committee for each student and the student needs to present an open seminar to the department and undergo the oral examination. The QE Committee then determines and recommends whether the student is to continue the Ph.D. program. The students who fail the QE will stay in the graduate program and complete M.Sc. theses.
Graduate students are the major work force in our research programs in the department. Every year, over half of the scientific papers from our department are contributed by graduate students. Many of the papers are published in top scientific journals such as Nature, Science, Cell, Nature Genetics, Nature Immunology, Nature Biotechnology, Nature Structural Biology, Current Biology, Proceedings of the National Academy of Sciences USA, EMBO Journal, etc.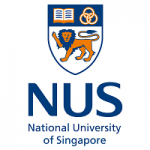 院校简介
新加坡国立大学是新加坡首屈一指的世界级顶尖大学。
查看院校介绍
相关项目推荐
KD博士实时收录全球顶尖院校的博士项目,总有一个项目等着你!