项目介绍
Our group has developed a hard X-ray microscope at the European Synchrotron Radiation Source (ESRF)in Grenoble. Similar in principle to a TEM this for the first time allows visualizing the evolution of domains, defects, and local stresses deep within bulk crystalline materials. With this we aim to make 3D movies of the self-organization of dislocations when metals are deformed, and thereby provide a first-principles physics understanding of deformation. We are looking for an outstanding and motivated candidate to join our international group, where we combine X-ray physics, simulations of experiments and scientific computing with dislocation dynamics simulations.
This work is also part of a new Danish Center-of-Excellence on hard materials in 3D, SOLID. Here you will be interacting with 15 other PhDs, all exploiting the latest 3D methods based on large scale x-ray and neutron facilities, within in a broad range of fields spanning CO2 storage, batteries, ferroelectrics, martensitic transformations, and biomineralization.
Responsibilities and Qualifications
You will be based at DTU, but with frequent visits to and a major interaction with teams at the ESRF.
Your responsibility will be adapted to your background: by default it will be advanced data analysis, planning and operation of experiments at ESRF, and interpretation of results.
You are excited about fundamental science, and we expect that you enjoy being part of a team, that you have sense of humor, is a good problem solver and that you can work efficiently and independently.
For this position we favor candidates with a degree in physics or materials science.
You should
Be skilled in data science, with proven experience with programming, e.g. Python
Have a solid grasp of diffraction, solid state physics and linear algebra
Have an interest in experimental work
You must have a two-year master's degree (120 ECTS points) or a similar degree with an academic level equivalent to a two-year master's degree.
Approval and Enrolment
The scholarship for the PhD degree is subject to academic approval, and the candidate will be enrolled in one of the general degree programmes at DTU. For information about our enrolment requirements and the general planning of the PhD study programme, please see the DTU PhD Guide.
Assessment
The assessment of the applications will be made by Professor Henning Friis Poulsen, DTU Physics, Prof. Grethe Winther, DTU Mechanical Engineering and Head of beamline Carsten Detlefs, ESRF.
We offer
DTU is a leading technical university globally recognized for the excellence of its research, education, innovation and scientific advice. We offer a rewarding and challenging job in an international environment. We strive for academic excellence in an environment characterized by collegial respect and academic freedom tempered by responsibility.
Salary and appointment terms
We are flexible with respect to the starting date The appointment will be based on the collective agreement with the Danish Confederation of Professional Associations. The allowance will be agreed upon with the relevant union. The period of employment is 3 years.
You can read more about career paths at DTU here.
Further information
Should you have any queries regarding the positions, please contact Henning Friis Poulsen (hfpo@fysik.dtu.dk) or Grethe Winther (grwi@mek.dtu.dk).
You can read more about the SOLID centre on https://solid.dtu.dk/.
If you are applying from abroad, you may find useful information on working in Denmark and at DTU at DTU – Moving to Denmark.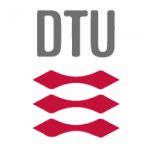 院校简介
丹麦技术大学坐落于北欧丹麦王国-哥本哈根大区,由著名物理学家奥斯特于1829年创建。
查看院校介绍