项目介绍
Tilburg University has a vacancy for a PhD student for the interdisciplinary project PhD position on the project Within-person Emotions Across the Lifespan(1,0 fte, 4 years)
The Departments of Developmental Psychology, Methodology and Social Psychology at Tilburg University are looking for an enthusiastic Phd student on the project Within-person Emotions Across the Lifespan
Project description
Today, more and more research on emotions is conducted at the within-person level. Using experience sampling methods (ESM), researchers study how emotions change over time and how these dynamical processes relate to or even predict wellbeing.
Applying such a within-person paradigm on emotions has lots of potential to advance the field of for instance mental health. Yet, many fundamental questions about within-person emotions remain unanswered. In this project, the PhD student will combine a participant-driven and a data-driven approach to explore which emotions individuals experience in daily life and which emotional experiences are more central to well-being, both in regular, everyday life and during transitional periods in life that require more adaptation. The project adopts a lifespan perspective to studying within-person emotions by including both younger and older participants.
Job description
This is an interdisciplinary project, funded by The Herbert Simon Research Institute at Tilburg School of Social and Behavioral Sciences. The PhD student will be supervised by dr. Yasemin Erbas (Developmental Psychology – co-promotor), dr. Joran Jongerling (Methodology – co-promotor), and by dr. Seger Breugelmans (Social Psychology – promotor). The first two years of the project, the PhD student will join the Department of Developmental Psychology. The final two years will be spent at either the Department of Social Psychology or the Department of Methodology (to be jointly determined by the PhD student and the supervisory team).
The PhD student will collect new ESM data, analyze this data using advanced statistical techniques (e.g., Ising-models, Bayesian Networks, and Network Psychometrics), and disseminate the findings through peer-reviewed scientific publications, presentations at (inter)national conferences, and workshops for ESM researchers.
The PhD student will be part of the Tilburg Experience Sampling Network (TESC) and the Dutch-Belgian Network for ESM Research and collaborate with researchers from Tranzo Ageing Network and researchers working on student mental health, which will provide ample learning and collaboration opportunities.
Responsibilities are:
Writing a PhD thesis
Planning and executing data collection
Conducting complex data analyses
Active participation in the team involved in this project and in the Departments (e.g., by attending departmental meetings)
Writing international scientific publications
Presenting at national and international scientific conferences
Giving workshops, for instance for ESM researchers or for professionals working with ageing populations
Teaching and supervision (e.g., supervision of bachelor theses and working groups, max 0.2 FTE)
Job requirements and qualifications of the candidate
We are looking for a highly motivated and curious PhD student. Candidates must have a relevant master's or research master's degree in psychology or a related discipline. In addition, we are looking for candidates who have:
An interest in conducting research on emotions and in conducting ESM research
Research skills and data analytical abilities, including in-depth knowledge of statistical programs (e.g., Mplus or R), or a willingness to learn this within a short timeframe
Project management and organization skills
Communication and cooperation skills and the willingness to work in a team
Proficiency in English at an academic level (speaking Dutch or willingness to learn Dutch is a plus)
Competencies in providing small-scale education, such as bachelor thesis and working groups supervision
Terms of employment
The PhD candidate is employed by Tilburg University, which is among the top of the Dutch employers and has an excellent policy concerning terms of employment. The appointments are intended to lead to the completion of a PhD thesis. The PhD appointment begins with a period of 12 months. Continuation of the appointment with another 36 months will be based on performance evaluation.
The gross salary for the PhD position amounts to € 2.541- per month in the first year, rising to € 3.247,- per month in the fourth year, based on a full-time appointment (38 hours per week).
Application and information concerning the vacancy
Applicants should send their CV, official grade list, and a cover letter including a description of the motivation (a sample paper and/or the MSc or BSc thesis are optional) only by link mentioned below
The closing date for applications is August 31st. Preferred starting date is November or December 1st. The interviews will take place in the weeks of September 12th and September 19th (preferably on campus, but per video call if needed).
Additional information about the vacancy can be obtained from: Dr. Yasemin Erbas (y.i.Erbas@tilburguniversity.edu) or Dr. Seger Breugelmans (s.m.breugelmans@tilburguniversity.edu).
Tilburg University and the involved departments
Tilburg University is a modern, specialized university. The School of Social and Behavioral Sciences (TSB) has an inspiring working environment that challenges its employees to realize their ambitions; involvement and cooperation are essential to achieve this.
Tilburg University offers a bachelor's and several master's programs in psychology, including the research master "Individual Differences and Assessment" and "Social and Behavioral Sciences", and a bachelor's and master's program in HR Studies.
For more information about the Departments of Developmental Psychology, Social Psychology, and Methodology please visit:
Recruitment code
Tilburg University applies the recruitmentcode of the Dutch Association for Personnel Management & Organization Development (NVP).
Disclaimer
The text of this vacancy advertisement is copyright-protected property of Tilburg University. Use, distribution and further disclosure of the advertisement without express permission from Tilburg University is not allowed, and this applies explicitly to use by recruitment and selection agencies which do not act directly on the instructions of Tilburg University. Responses resulting from recruitment by non-contractors of Tilburg Universities will not be handled.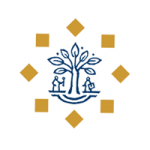 院校简介
荷兰蒂尔堡大学位于荷兰第六大城市蒂尔堡,成立于1927年。 学校前身是一所经济学院,由于商业领域的科研出众,后发展为社会科学领域全球领先的综合性大学。
查看院校介绍
相关项目推荐
KD博士实时收录全球顶尖院校的博士项目,总有一个项目等着你!