项目介绍
DTU Wind Energy invites you to apply for a PhD position starting in 2021.
Do you want to be involved in the green energy transition? Do you wish to contribute to the development of wind energy and are you looking for a career in R&D or academia, then we have an opportunity.
We are looking for eight highly motivated and skilled candidates to join us as PhD scholars.
DTU Wind Energy is a world-leading wind energy department that puts knowledge to work through cutting-edge research, innovation and development of technology. We have internationally leading research environments, and we prioritize strong cross-disciplinary collaborations within DTU, with leading international universities and facilities, and with private companies. We have a strong focus on the development of wind energy as the backbone of the future energy system and collaborate with the full sector; from sub-suppliers of materials and components, the wind turbine industry to the developers, planners and authorities. We have identified a range of exciting PhD projects in each of the three divisions of DTU Wind Energy to support us in this journey.
The three divisions of DTU Wind Energy are:
Each division have identified important research topics within the division's key research fields. Find them here.
In the Wind Energy Materials and Components division (WMC) the focus is on the development of the next generation of materials, components and structures allowing larger and more sustainable wind turbines that will be manufactured in large numbers to meet the climate change challenges. Digital twins are being developed in WMC by combining, multidisciplinary research and modelling with experimental and operational data.
In the Wind Turbine Design division, focus is on the turbine technologies, ranging from the aerodynamic design (airfoils, blade design, and rotor design), turbine control, response prediction to the utilization of combined modelling and test data to optimize the trade-off between turbine cost and performance. This includes the development of high-fidelity design tools for the future design, including multi-fidelity rotor models for efficient and reliable design optimization, prediction of instabilities, acoustics and control.
In the Wind Energy Systems division (WES), focus is on the sustainability of renewable energy, system engineering of both onshore and offshore wind farms, systems integration of renewable energy into the large energy systems, social acceptance, energy economics and policy, resource assessment, meteorology and remote sensing.
You will find links above to the relevant Division's website, where you can read more about the division, the sections and your future colleagues. You will also find contact details of the contact person for each PhD project.
The PhD position, which involves a limited obligation for teaching and involvement in ongoing activities, includes salary and travel grants covering the three years it takes to obtain a PhD degree at a Danish university. Salary level is approximately EUR 48.000 incl. pension (before taxes) per year, plus 6 weeks' paid annual vacation.
All applications have a deadline of 15 September 2021, but we accept applications continually and will call for interviews when possible. Please consider if you may be interested and eligible for more positions, and if so, mark it on your application.
Qualifications
You should have a master degree in a relevant topic with an academic level equivalent to the master degree in engineering. Flexibility, self-discipline, and curiosity as well as collaboration and responsibility are valued skills at our department.
Approval and Enrolment
The scholarships for the PhD degree are subject to academic approval and the candidates will be enrolled in one of the general degree programs of DTU. For information about the general requirements for enrolment and the general planning of the scholarship studies, please see the DTU PhD Guide.
We offer
DTU is a leading technical university globally recognized for the excellence of its research, education, innovation and scientific advice. We offer a rewarding and challenging job in an international environment. We strive for academic excellence in an environment characterized by collegial respect and academic freedom tempered by responsibility. At DTU Wind Energy, we aim to lead the green transition by extracting power from the wind – for a renewable future.
Appointment terms
The appointment will be based on the collective agreement with the Danish Confederation of Professional Associations. The period of employment is 3 years. The starting date should be during 2021.
You can read more about career paths at DTU here.
If you are applying from abroad, you may find useful information on working in Denmark and at DTU at DTU – Moving to Denmark.
Your application
Before applying, we recommend making contact with the contact person of the projects you are interested in, in order to focus and strengthen your application to the most relevant projects for you. Please highlight the chosen projects in the headline of your application.
Please note that you must combine all relevant documents to one single PDF file before submitting.
You can read more about DTU Wind Energy here: windenergy.dtu.dk/english.
Application
Please submit your online application no later than 15 September 2021 (Danish time). Applications must be submitted as a single PDF file containing all materials to be considered. To apply, please open the link "Apply online", fill out the online application form, and attach all your materials in English in a single PDF file. The file must include:
A letter motivating the application (cover letter), stating the projects of your interest
Curriculum vitae
Grade transcripts and BSc/MSc diploma
Excel sheet with translation of grades to the Danish grading system (see guidelines and Excel spreadsheet here – in the right hand column)
You may apply prior to ob­tai­ning your master's degree, but cannot begin, before having received it.
All interested candidates irrespective of age, gender, disability, race, religion or ethnic background are encouraged to apply.
录取要求
You should have a master degree in a relevant topic with an academic level equivalent to the master degree in engineering.

Flexibility, self-discipline, and curiosity as well as collaboration and responsibility are valued skills at our department.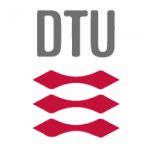 院校简介
丹麦技术大学坐落于北欧丹麦王国-哥本哈根大区,由著名物理学家奥斯特于1829年创建。
查看院校介绍
相关项目推荐
KD博士收录了全球400所院校的博士项目,总有一个项目等着你!