项目介绍
Job description
Green hydrogen from water electrolysis is rapidly become an important ingredient in the energy transition. Hydrogen and oxygen are generated at electrodes in dissolved form, causing the electrolyte to supersaturate and generate gas bubbles. Multiphase flow simulations typically do not include the dissolved gas. As a result, no models exist that can accurately predict the influence of electrode geometry on efficiency and gas purity.
In this PhD project, a new computational multiscale model will be developed to take into account the complex interactions between dissolved hydrogen and hydrogen bubbles. This will allow, for the first time, the various energy losses to be mapped in space, allowing optimization of electrode geometries. After about a year, a second PhD project will start to actually make and test these electrode geometries and provide extensive model validation data. There will also be a collaboration with several companies developing and producing electrodes, coatings, electrolyzers, and electrolysis plants.
The research will be supervised by dr.ir. Willem Haverkort. The desired starting date is as soon as possible.
Requirements
We seek a self-motivated conscientious researcher (f/m) with good communication and self-management skills.
An MSc degree in mechanical engineering, chemical engineering, aerospace engineering, applied mathematics, computational science, applied physics, or similar will be required. Knowledge in fluid mechanics, heat and mass transfer, and/or electrochemistry is desirable.
Doing a PhD at TU Delft requires English proficiency at a certain level to ensure that the candidate is able to communicate and interact well, participate in English-taught Doctoral Education courses, and write scientific articles and a final thesis. For more details please check the Graduate Schools Admission Requirements.
Conditions of employment
Doctoral candidates will be offered a 4-year period of employment in principle, but in the form of 2 employment contracts. An initial 1,5 year contract with an official go/no go progress assessment within 15 months. Followed by an additional contract for the remaining 2,5 years assuming everything goes well and performance requirements are met.
Salary and benefits are in accordance with the Collective Labour Agreement for Dutch Universities, increasing from € 2541 per month in the first year to € 3247 in the fourth year. As a PhD candidate you will be enrolled in the TU Delft Graduate School. The TU Delft Graduate School provides an inspiring research environment with an excellent team of supervisors, academic staff and a mentor. The Doctoral Education Programme is aimed at developing your transferable, discipline-related and research skills.
The TU Delft offers a customisable compensation package, discounts on health insurance and sport memberships, and a monthly work costs contribution. Flexible work schedules can be arranged. For international applicants we offer the Coming to Delft Service and Partner Career Advice to assist you with your relocation.
TU Delft (Delft University of Technology)
Delft University of Technology is built on strong foundations. As creators of the world-famous Dutch waterworks and pioneers in biotech, TU Delft is a top international university combining science, engineering and design. It delivers world class results in education, research and innovation to address challenges in the areas of energy, climate, mobility, health and digital society. For generations, our engineers have proven to be entrepreneurial problem-solvers, both in business and in a social context.
At TU Delft we embrace diversity as one of our core values and we actively engage to be a university where you feel at home and can flourish. We value different perspectives and qualities. We believe this makes our work more innovative, the TU Delft community more vibrant and the world more just. Together, we imagine, invent and create solutions using technology to have a positive impact on a global scale. That is why we invite you to apply. Your application will receive fair consideration.
Challenge. Change. Impact!
Faculty Mechanical, Maritime and Materials Engineering
The Faculty of 3mE carries out pioneering research, leading to new fundamental insights and challenging applications in the field of mechanical engineering. From large-scale energy storage, medical instruments, control technology and robotics to smart materials, nanoscale structures and autonomous ships. The foundations and results of this research are reflected in outstanding, contemporary education, inspiring students and PhD candidates to become socially engaged and responsible engineers and scientists. The faculty of 3mE is a dynamic and innovative faculty with an international scope and high-tech lab facilities. Research and education focus on the design, manufacture, application and modification of products, materials, processes and mechanical devices, contributing to the development and growth of a sustainable society, as well as prosperity and welfare.
Click here to go to the website of the Faculty of Mechanical, Maritime and Materials Engineering. Do you want to experience working at our faculty? This video will introduce you to some of our researchers and their work.
Additional information
For more information about this vacancy, please contact dr.ir. Willem Haverkort (j.w.haverkort@tudelft.nl).
Application procedure
Are you interested in this vacancy? Please apply before 1 September 2022 via the application button and upload:
a motivation letter,
a detailed CV,
a list of courses taken and grades obtained,
a copy or link to your Master's thesis,
contact details of 2-3 references.
A pre-employment screening can be part of the selection procedure.
You can apply online. We will not process applications sent by email and/or post.
Acquisition in response to this vacancy is not appreciated.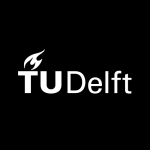 院校简介
代尔夫特理工大学是荷兰历史最悠久、规模最大、综合实力最强的理工大学,系欧洲顶尖工科联盟IDEA联盟成员。
查看院校介绍
相关项目推荐
KD博士实时收录全球顶尖院校的博士项目,总有一个项目等着你!