项目介绍
The interdisciplinary doctoral program in transportation provides a structured and direct follow-on doctoral program for students enrolled in the Master of Science in Transportation or other transportation-related master's degree programs offered at MIT or elsewhere. Outstanding applicants without a master's degree can also be considered for admission to the doctoral program. The interdisciplinary structure allows students great flexibility in developing individual programs of study that cross both disciplinary and departmental lines. The program is administered by the Transportation Education Committee, which is responsible for admissions, establishment and oversight of program requirements, and conduct of the general examination and dissertation defense.
The interdisciplinary doctoral program in transportation requires completion of at least 120 units of coursework in a program of study proposed by the student, the successful completion of a general examination consisting of both written and oral components, and the submission and defense of an acceptable dissertation. MIT graduate-level subjects taken to fulfill the requirements of the MST degree may be included in the doctoral program.
Students are required to take classes in Transportation Systems Analysis and select two subjects from one of the following five areas of focus — Demand, Performance and Optimization, Planning and Policy, Networks, or Logistics — to build the core knowledge.
Examples of coursework for each of the five areas include:
Transportation Systems Analysis
1.200[J]
Transportation: Foundations and Methods
12
Select one of the following:
12
1.202
Demand Modeling
1.208
Resilient Networks
1.260[J]
Logistics Systems
11.478
Behavioral Science and Urban Mobility
Demand
1.202
Demand Modeling
12
1.205
Advanced Demand Modeling
12
Performance and Optimization
1.203[J]
Applied Probability and Stochastic Models
12
15.093[J]
Optimization Methods
12
Planning and Policy
11.478
Behavioral Science and Urban Mobility
12
11.526[J]
Comparative Land Use and Transportation Planning
12
11.540
Urban Transportation Planning
12
Logistics
1.260[J]
Logistics Systems
12
15.764[J]
The Theory of Operations Management
12
Networks
1.208
Resilient Networks
12
6.268
Network Science and Models
12
Graduates of the interdisciplinary doctoral program receive a PhD in Transportation, although students may petition for other MIT graduate fields of study as their degree designation, subject to approval by the Transportation Education Committee.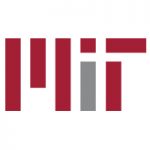 院校简介
麻省理工学院位于美国马萨诸塞州波士顿都市区剑桥市,主校区依查尔斯河而建,是一所世界著名私立研究型大学。
查看院校介绍
相关项目推荐
KD博士实时收录全球顶尖院校的博士项目,总有一个项目等着你!