项目介绍
Function
Are you a highly motivated researcher and excited by the prospect of implementing novel methods; do you have a MSc degree in soil science, biogeochemistry, ecology, microbial ecology or a related field? And do you like variation in your activities with laboratory, field and analytical work? Then this could be the ideal PhD position for you!
We are hiring a PhD student who will work on a project at the interface between soil ecology and biogeochemistry to understand how the ecology and biology of soil microbial communities interact with physico-chemical soil processes to shape the dynamics of soil organic matter and the carbon it contains.
Soil organic matter and the carbon it contains are key to a range of functions or ecosystem services provided by soils, such as climate regulation, soil fertility, nutrient cycling and regulation of the water cycle. Managing terrestrial ecosystems to optimise soil carbon fluxes is therefore key to developing sustainable (agro)ecosystem management strategies. In the last two decades, our view on the role of soil microbial life in controlling soil organic matter has shifted. Yet, the role of the tremendous diversity of these microscopic soil organisms and the ecological interactions this diversity implies remains elusive. Investigating the role of this diversity and ecological interactions in regulating soil carbon dynamics, this project will bridge fundamental knowledge gaps in soil science, climate science and ecology, and will inform farmers and policy makers of the potential benefits of promoting soil life for climate change mitigation, adaptation and sustainable production.
The project is a collaboration between the Soil Biology Group in Wageningen University, the department of environmental biology in Institute of Environmental Science Leiden University and the Netherlands Institute of Ecology (NIOO). Isolife, a Wageningen-based state-of-the-art stable isotope labelling facility is also a partner of this project. It will be a challenging and stimulating project comprising laboratory and field experiments and combining a range of cutting-edge analytical techniques (including stable isotope of C and O tracing and DNA metabarcoding and network analyses) with many opportunities to develop new skills.
Another PhD student will be hired at the same time on the same project, but will be registered in Leiden University. Within the project the PhD student at Wageningen University will have a stronger focus on stable isotope tracing and soil physico-chemical processes. The PhD student that will be hired at Leiden University will have a stronger focus on microbial ecology and network analyses. However, note that the close collaboration involved in this project means that both PhDs are likely to gain skills and knowledge on all aspects of the project and to travel between the Wageningen and Leiden to some extent. You can apply using the link farther down in this letter if you have a preference for the focus of the Wageningen position, or using the link in this advert if you have a preference for the position in Leiden.
Preferred starting date is October 15th 2022.
Function Requirements
a team player with a collaborative attitude;
a completed (or about to be completed) MSc degree in soil science, biogeochemistry, ecology, microbial ecology or a related field;
hands-on experience in, or strong affinity with, at least two of: laboratory incubation experiments, laboratory analyses (including molecular analyses, 13C and 18O tracing techniques, soil organic matter fractionation methods), field work, statistical analyses, microbial network analyses;
excellent English language proficiency (a minimum of CEFR C2 level). For more information about this proficiency level, please visit our special language page;
we value experience with scientific writing.
Working conditions
Wageningen University & Research offers excellent terms of employment. A few highlights from our Collective Labour Agreement include:
study leave and partially paid parental leave;
working hours that can be discussed and arranged so that they allow for the best possible work-life balance;
the option to accrue additional compensation / holiday hours by working more, up to 40 hours per week;
there is a strong focus on vitality and you can make use of the sports facilities available on campus for a small fee;
a fixed December bonus of 8.3%;
excellent pension scheme.
In addition to these first-rate employee benefits, you will receive a fully funded PhD position and you will be offered a course program tailored to your needs and the research team.
The gross salary for the first year is € 2.443,- per month rising to € 3.122,- in the fourth year in according to the Collective Labour Agreements for Dutch Universities (CAO-NU) (scale P). This is based on a full-time working week of 38 hours. We offer a temporary contract for 18 months which will be extended for the duration of the project if you perform well.
There are plenty of options for personal initiative in a learning environment, and we provide excellent training opportunities. We are offering a unique position in an international environment with a pleasant and open working atmosphere.
You are going to work at the greenest and most innovative campus in Holland, and at a university that has been chosen as the " Best University " in the Netherlands for the 17th consecutive time.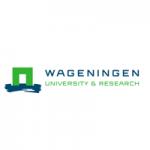 院校简介
瓦格宁根大学是一所以农学著称的世界顶尖研究型高等学府。
查看院校介绍
相关项目推荐
KD博士实时收录全球顶尖院校的博士项目,总有一个项目等着你!