项目介绍
Are you looking for a PhD position where you can combine insights from music cognition, cognitive behavioural ecology, and cognitive science? If you are excited about doing this kind of research in an interdisciplinary environment, with a team of smart and friendly colleagues, then you may want to join us.
We are seeking a PhD candidate for the project 'Unravelling our capacity for music' (406.20.CW.002). This research project aims to identify the constituent traits of our capacity for music by means of a series of listening experiments in the form of engaging memory-based games.
The project is funded by an NWO-Open Competition grant awarded to Prof. Henkjan Honing, of the Music Cognition Group (MCG) at the Institute for Logic, Language and Computation (ILLC). The ILLC is one of the five Research Schools within the Amsterdam Institute for Humanities Research.
What are you going to do
This project is about 'musicality'. It aims to identify which set of music cognitive traits gives rise to our ability to perceive and appreciate music. We will approach musicality as a multicomponent phenomenon, aiming to decompose the capacity for music into its constituent components. The focus will be on melody and rhythm cognition, with special attention to their interaction with timbre. We hypothesize that everyday listeners are attentive to the relative aspects in all dimensions of the musical signal, suggesting 'contour perception' (a sensitivity to the relations between successive sounds, rather than their absolute values) to be widespread and fundamental to music cognition.
In a series of listening experiments (in the lab, the field and online) we will test this 'contour hypothesis' by disentangling the contributions of melodic, rhythmic and timbral contours to the recognition of familiar music (i.e., familiar to one's own culture). For this, we will combine a set of state-of-the-art signal processing methods with memory-based listening experiments. The former will allow us to identify which acoustic cues are crucial to music cognition, the latter will reveal which aspects of the musical signal are perceptually salient and/or cognitively relevant. The full project proposal can be found on the MCG website.
The project is advised by an interdisciplinary team of experts, including Prof. Karline Janmaat who will co-supervise the anticipated cross-cultural field study (WP3), and dr. J. Ashley Burgoyne who will co-supervise the cross-cultural online study (WP4).
Tasks and responsibilities:
independently carrying out research, writing and publishing three to four peer-reviewed articles;
submission of a PhD thesis within the period of appointment;
participation in the PhD-programme of the ILLC;
participate in and contribute to the organisation of research activities and events at the ILLC, such as workshops and colloquia;
teaching courses at BA-level or other types of activities in the third and fourth year of the appointment (0,2 FTE per year);
regularly present research results at international workshops and conferences, and to publish them in conference proceedings and journals.
Make a small contribution to the ILLC's educational mission, by working as a teaching assistant for courses in your area of expertise and by assisting with the supervision of student research projects.
What do we require of you
Your experience and profile:
a completed Master's degree in Cognitive Sciences, Psychology, Behavioural Ecology or related field;
you may apply if you have not yet completed your Master's degree only if you provide a signed letter from your supervisor stating that you will graduate before 1 January 2022;
an excellent academic track record;
a serious interest in pursuing fundamental research;
field experience in a tropical or remote area (e.g. being able to live without running water, limited electricity and internet; cf. WP3) is an advantage;
good programming skills and experience with R and statistics software;
full professional proficiency in spoken and written English;
the ability to finish the PhD thesis in four years; i.e., good skills in planning, taking initiatives, academic writing.
Please note that knowledge of the Dutch language is not required for this position, nor is it required for being able to live in Amsterdam. However, if you wish, as a PhD candidate at the ILLC you will have the opportunity to attend Dutch language classes.
If you already hold a doctorate/PhD or are working towards obtaining a similar degree elsewhere, you will not be admitted to a doctoral programme at the UvA.
Our offer
We offer a temporary full-time contract for the period of 48 months. The first contract will be for 16 months, with an extension for the following 32 months, contingent on a positive performance evaluation within the first 12 months. The preferred starting date is 1 January 2022.
The gross monthly salary will be €2,434 during the first year to reach €3,111 during the fourth year, based on 38 hours per week, in accordance with the Collective Labour Agreement for Dutch Universities. This is exclusive 8% holiday allowance and 8,3% end-of-year bonus. A favourable tax agreement, the '30% ruling', may apply to non-Dutch applicants.
What else do we offer:
PhD candidates receive a tuition fee waiver;
PhD candidates have free access to courses offered by the Graduate School of Humanities and the Dutch National Research Schools;
excellent possibilities for further professional development and education;
an enthusiastic, inspiring and professional academic team.
About us
The University of Amsterdam (UvA) is the Netherlands' largest university, offering the widest range of academic programmes. At the UvA, 30,000 students, 6,000 staff members and 3,000 PhD candidates study and work in a diverse range of fields, connected by a culture of curiosity.
The Faculty of Humanities provides education and conducts research with a strong international profile in a large number of disciplines in de field of language and culture. Located in the heart of Amsterdam, the faculty maintains close ties with many cultural institutes in the capital city. Research and teaching staff focus on interdisciplinary collaboration and are active in several teaching programmes.
The Institute for Logic, Language and Computation (ILLC) is an interdisciplinary research institute that aims at bringing together insights from various fields concerned with information and information processing, such as computational linguistics, computer science, cognitive science, logic, mathematicians, and philosophy. It offers a friendly international research environment with world-class faculty in all of its areas of specialisation, including music cognition and computational musicology. We are based in the beautiful city of Amsterdam, renowned for its historic system of canals, its laid-back cosmopolitan atmosphere, and its excellent connections to the rest of Europe and the world.
Curious about our organisation and attractive employee benefits such as a generous holiday arrangement and development opportunities? Here you can read more about working at the UvA.
Questions
Do you have any questions, or do you require additional information? Please contact:
Job application
The UvA is an equal-opportunity employer. We prioritise diversity and are committed to creating an inclusive environment for everyone. We value a spirit of enquiry and perseverance, provide the space to keep asking questions, and promote a culture of curiosity and creativity.
Do you recognise yourself in the job profile? Then we look forward to receiving your application. You may apply online by using the link below.
Applications should include the following information, in one pdf file (not zipped):
a curriculum vitae (max two pages, font size 12), including a link to your Master's thesis, and the names, affiliations and email addresses of two referees;
a letter of motivation (max 1 page, font size 12), explaining why you are a good fit to this position;
Please use the mandatory CV field in the application form to upload one single PDF containing the items listed above. Only the file uploaded in the CV field will be considered by the search committee. Do not upload any other attachment.
The response period closes on 1 November 2021. Only complete applications submitted as one pdf file – received within the response period via the link below – will be considered.
The interviews will be held in the course of 15 or 16 November 2021.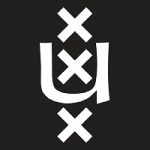 院校简介
阿姆斯特丹大学简称UvA,是一所坐落在荷兰首都阿姆斯特丹的世界级顶尖研究型大学。
查看院校介绍
相关项目推荐
KD博士收录了全球400所院校的博士项目,总有一个项目等着你!