项目介绍
If you are interested in bicycling and data analysis, and want to establish a scientific career within this area, this PhD position is the right one for you. At DTU Management, you will break ground in using crowdsourced sensor data to understand the behaviour of bicyclists, explore bicycle safety and facilitate better appraisal of potential investments in bicycle infrastructure.
This topic is important as increased modal share of bicyclists can lead to great benefits in terms of better utilization of urban space, reduced traffic congestion, increased public health, and reduced local pollution and carbon emissions. Therefore, cities all over the world are currently investing in bicycle infrastructure. However, money needs to be invested intelligently, and for decades, the largest share of transport research and the related state-of-the-art methodologies for analysis have focused on motorized transport in particular private car and public transport modes. You will be contributing to facilitate a better understanding of bicyclists' safety and bicyclists' behaviour by using data to develop the quantitative models needed. Your research will be facilitated by access to a unique and very large-scale dataset of disaggregate tracking data continuously collected among thousands of bicyclists.
Responsibilities and qualifications
Your overall focus will be to utilize large-scale sensor data from several sources in order to improve methods and data foundation for analysis and modelling of various issues related to bicycling. You will work with scholars with expert knowledge within various aspects of the field, with focus on developing large-scale applicable methods and gaining behavioural insights from large-scale data sources. You will be rooted in the Network Modelling group, which is a part of the Division of Transport, Department of Management. The Division also consists of research groups within transport demand, machine learning for smart mobility, transport economics and transport psychology. You will be part of an increased effort in bicycle research together with other PhD students and staff in the division. In particular, you will address the following main topics, with the possibility to adapt to your research interests:
Detection and modelling of near accidents: Exploration and statistical analyses of the location and traffic-related circumstances of near-accidents by using accelerometer data and both classical crash frequency/severity models as well as novel methods.
Tracking data and route choice: Estimate state-of-the art route choice models containing a detailed set of explanatory variables facilitated by very large trajectory data sources.
Modelling of operational bicycle behaviour: Develop and evaluate behaviour models for bicycle traffic (e.g. how intersections are traversed) for implementation in microscopic traffic simulation utilizing detailed behaviour data.
We expect that you have the interest and ambition to pursue PhD studies, and experience in working with data and mathematical modelling. Specifically, we are looking for excellent applicants with a MSc background in transportation, applied mathematics, statistics, computer science, geosciences or related.
Approval and Enrolment
The scholarship for the PhD degree is subject to academic approval, and the candidate will be enrolled in one of the general degree programmes at DTU. For information about our enrolment requirements and the general planning of the PhD study programme, please see the DTU PhD Guide.
Assessment
The assessment of the applicants will be made by September 11 2021.
We offer
DTU is a leading technical university globally recognized for the excellence of its research, education, innovation and scientific advice. We offer a rewarding and challenging job in an international environment. We strive for academic excellence in an environment characterized by collegial respect and academic freedom tempered by responsibility.
In the Transport Division, we focus on improving mobility in relation to the three main challenges within this sector: 1) climate and environment 2) traffic congestion 3) traffic safety. We put numbers on traffic effects and the economic and societal effects using statistical analysis of transport behaviour. We conduct public sector consultancy for the Ministry of Transport and Housing and collaborate with transport companies and government agencies.
The division considers all scales within transport from the modelling of local pedestrian flows and bicycle traffic to international flight transport. We study all modes of transport both within passenger and freight transport. Our specific focus areas are green transport, electric cars and charging infrastructure, planning and optimization of public transport, and bicycle traffic.
Salary and appointment terms
The appointment will be based on the collective agreement with the Danish Confederation of Professional Associations. This include among other a highly attractive salary scheme and other benefits, see Salary – PhD students. The allowance will be agreed upon with the relevant union. The period of employment is 3 years.
You can read more about career paths at DTU here.
Further information
Further information may be obtained from Professor Otto Anker Nielsen, oani@dtu.dk, Associate Professor Anders Fjendbo Jensen, afjje@dtu.dk or Associate Professor Thomas Kjær Rasmussen, tkra@dtu.dk.
You can read more about DTU Managementat www.man.dtu.dk/english.
If you are applying from abroad, you may find useful information on working in Denmark and at DTU at DTU – Moving to Denmark.
Application procedure
Your complete online application must be submitted no later than 11 August 2021 (Danish time). Applications must be submitted as one PDF file containing all materials to be given consideration. To apply, please open the link "Apply online", fill out the online application form, and attach all your materials in English in one PDF file. The file must include:
A letter motivating the application (cover letter)
Curriculum vitae
Grade transcripts and BSc/MSc diploma
Excel sheet with translation of grades to the Danish grading system (see guidelines and Excel spreadsheet here)
You may apply prior to ob­tai­ning your master's degree but cannot begin before having received it. If you have finished your master degree you may attach a pdf-version of this to the application, as well as any published English papers.
All interested candidates irrespective of age, gender, race, disability, religion or ethnic background are encouraged to apply.
录取要求
We expect that you have the interest and ambition to pursue PhD studies, and experience in working with data and mathematical modelling.

Specifically, we are looking for excellent applicants with a MSc background in transportation, applied mathematics, statistics, computer science, geosciences or related.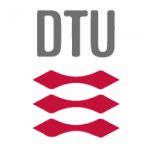 院校简介
丹麦技术大学坐落于北欧丹麦王国-哥本哈根大区,由著名物理学家奥斯特于1829年创建。
查看院校介绍
相关项目推荐
KD博士收录了全球400所院校的博士项目,总有一个项目等着你!