项目介绍
The Technical University of Denmark (DTU), Department of Engineering Technology, invites applications to a 3 year PhD scholarship and degree program in infrastructure construction estimating and management. This is a scholarship, meaning that in the expected 3 year education period all expenses are paid and the student receives a salary. The Danish PhD program is a 3 year program, and the student is expected to complete all requirements and defend their dissertation in 3 years.
The topic of transport infrastructure construction estimating and management is strategically important to Denmark and to Scandinavia. Scandinavia is committed to many large-scale transport infrastructure projects, and many more are under active consideration. Projects under construction include the Danish-German Femern Bælt tunnel, which is budgeted at €7.41 billion (US$8.59 billion) and the Swedish high-speed railway between Järna and Linköping, which is budgeted at €8.16 billion (US$9.46 billion). Future projects under active consideration include a Danish bridge/tunnel over the Kattegat sea, a second tunnel linking Denmark and Sweden, and extension of the Swedish high speed railway network to connect Stockholm, Göteborg and Malmø.
Of great concern to the government and taxpayers is that these projects often experience delays and cost overruns. These delays and overruns can sometimes threaten cancellation of the project (such as the California high speed railway project). Previous research shows that larger projects, with longer implementation times, demonstrate a trend of greater risk of cost overrun. Yet other research finds that when data is limited to selected nations, these trends are not active. Improving cost control in large projects requires a deeper investigation and control of management and political expectations.
DTU Engineering Technology is strongly positioned to pursue this investigation of project costing and management. The institute offers multiple education programs in transport engineering and construction management. The Copenhagen metropolitan area is home to numerous international engineering firms with responsibility for large transport infrastructure projects. DTU maintains strong working relationships with nearly all of these firms, and with the government transport authorities.
DTU Engineering Technology has responsibility for a large education program. The PhD student will receive teacher training and be expected to actively contribute to teaching.

Responsibilities and qualifications
You are responsible for independently managing your research program and fulfilling the requirements of the PhD degree. DTU will provide resources, advice and academic leadership, but your graduation with a PhD degree is not guaranteed. You are responsible for proposing a research plan and production of scholarly articles and reports within the general problem statement above.
Candidates for this PhD position will be assessed on their ability to successfully complete the research program, produce scholarly articles and reports, and graduate. In your motivating (cover) letter, please discuss in detail your research plan and your capability to complete the PhD program within 3 years. Please motivate your research plan with reference to existing scholarly research on transport infrastructure. Your cover letter is not a fixed commitment, and you may revise your research plan, in cooperation with your advisor, after starting at DTU.
The following qualities will be valued highly in the assessment:
Evidence of academic accomplishment (high grades, timely graduation)
Prior experience writing scholarly articles or reports. Please include with your application a sample of your scholarly writing, or provide a link to where it is publicly accessible.
Career experience in transport infrastructure engineering or management
Mandatory requirements:
Nearly all international research is conducted in English. The candidate will be required to produce articles, reports, and the dissertation in English. Consequently, strong speaking and writing skills in English are mandatory.
You must have a relevant two-year master's degree (120 ECTS points) or a similar degree with an academic level equivalent to a two-year master's degree, within an area such as transport, civil engineering or project management.
The employment will be conducted in English and a Scandinavian language skill is not required. However, knowledge of Danish, Norwegian or Swedish is useful and will have secondary value in the assessment.
The candidate assessment will prioritize the following skills and knowledge:
Project management – with emphasis on transport infrastructure
Transport systems and technology – knowledge of rail, maritime and road transport technology
Transport economy – demand forecasting, budgeting, and operating economy
Statistics – data analysis, statistical inference, linear and logistic regression, forecasting
Strategic management and leadership – management structures, communication, and negotiation
The PhD program includes a mandatory exchange visit to a university outside of Denmark of 3-6 months, but at least 4 weeks duration. Candidates should plan for this with respect to personal and family obligations. There is a limited ability to waive this requirement. It is allowed to divide this visit into separate visits.
Approval and Enrolment
The scholarship for the PhD degree is subject to academic approval, and the candidate will be enrolled in one of the general degree programmes at DTU. For information about our enrolment requirements and the general planning of the PhD study programme, please see the DTU PhD Guide.
We offer
DTU is a leading technical university globally recognized for the excellence of its research, education, innovation and scientific advice. We offer a rewarding and challenging job in an international environment. We strive for academic excellence in an environment characterized by collegial respect and academic freedom tempered by responsibility.
Salary and appointment terms
The appointment will be based on the collective agreement with the Danish Confederation of Professional Associations. The allowance will be agreed upon with the relevant union. The period of employment is 3 years.
You can read more about career paths at DTU here.
Further information
Further information may be obtained from Associated Professor Steven Harrod, e-mail address stehar@dtu.dk, telephone number +45 51 86 28 61.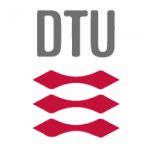 院校简介
丹麦技术大学坐落于北欧丹麦王国-哥本哈根大区,由著名物理学家奥斯特于1829年创建。
查看院校介绍