项目介绍
Job description
In a world where many countries committed to decreasing their emissions and limit global warming to well below 2, preferably to 1.5 degrees Celsius, there is a need to look for opportunities beyond a single sector and approach climate change mitigation through a multidisciplinary lens. Because transport and energy sectors are the main contributors to global emissions, your Ph.D. research will focus primarily on these two domains. In this context, your Ph.D. will address the urgency to leverage sector coupling to build less carbon intensive future by exploring most relevant innovations relating to electrification, hydrogen mobility and studying them in relation to the capabilities of existing energy system. Results from this Ph.D. project aim to support energy transition and sustainable mobility.
Specific attention will be given to the behavioral component of this transition where you will have an opportunity to study intended adoption and social acceptance of new technologies, modes, and innovations relating to transport and energy sectors.
You will be a part of the Energy and Industry Section in the faculty of Technology, Policy and Management. You will be supervised by Dr. Natalia Barbour and Prof.dr.ir. Margot Weijnen. Throughout your Ph.D., your will be given opportunities to supervise masters students, collaborate with academic and industry partners, and develop your professional portfolio.
Requirements
– A M.Sc. degree in the area of civil or environmental engineering, transport, or other related areas
– Quantitative and qualitative knowledge in transport and/or energy domains
– Research experience beyond your M.Sc. is a plus
– Basic knowledge of statistics, optimization, econometrics
– Familiarity with data analysis methods and software packages (e.g. R, Python, etc.)
Conditions of employment
TU Delft offers PhD-candidates a 4-year contract, with an official go/no go progress assessment after one year. Salary and benefits are in accordance with the Collective Labour Agreement for Dutch Universities, increasing from € 2395 per month in the first year to € 3061 in the fourth year. As a PhD candidate you will be enrolled in the TU Delft Graduate School. The TU Delft Graduate School provides an inspiring research environment with an excellent team of supervisors, academic staff and a mentor. The Doctoral Education Programme is aimed at developing your transferable, discipline-related and research skills.
The TU Delft offers a customisable compensation package, discounts on health insurance and sport memberships, and a monthly work costs contribution. Flexible work schedules can be arranged. For international applicants we offer the Coming to Delft Service and Partner Career Advice to assist you with your relocation.
TU Delft (Delft University of Technology)
Delft University of Technology is built on strong foundations. As creators of the world-famous Dutch waterworks and pioneers in biotech, TU Delft is a top international university combining science, engineering and design. It delivers world class results in education, research and innovation to address challenges in the areas of energy, climate, mobility, health and digital society. For generations, our engineers have proven to be entrepreneurial problem-solvers, both in business and in a social context. At TU Delft we embrace diversity and aim to be as inclusive as possible (see our Code of Conduct). Together, we imagine, invent and create solutions using technology to have a positive impact on a global scale.
Challenge. Change. Impact!
Faculty Technology, Policy and Management
With its excellent education and research at the intersection of technology, society and policy, the Faculty of TPM makes an important contribution to solving complex technical-social issues, such as energy transition, mobility, digitalisation, water management and (cyber) security.
We combine insights from the engineering sciences, the social and the humanities. We develop robust models and designs, are internationally oriented and have an extensive network with knowledge institutions, companies, social organisations and governments.
Click here to go to the website of the Faculty of Technology, Policy and Management.
Additional information
For more information about this vacancy, please contact Dr. Natalia Barbour, email: n.m.barbour@tudelft.nl.
For more information about the selection procedure, please contact Olivie Beek, HR Advisor, email: hr-tbm@tudelft.nl.
Application procedure
Please, submit your application online no later than September 3rd 2021.
To apply, please submit the following documents:
– Motivation letter (max 1 page), addressed to Dr. Natalia Barbour.
– Curriculum vitae (max 2 pages).
Candidates from underrepresented minority groups are encouraged to apply.
录取要求
A M.Sc. degree in the area of civil or environmental engineering, transport, or other related areas

Quantitative and qualitative knowledge in transport and/or energy domains

Basic knowledge of statistics, optimization, econometrics

Familiarity with data analysis methods and software packages (e.g. R, Python, etc.)
申请亮点
Research experience beyond your M.Sc. is a plus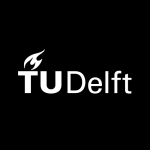 院校简介
代尔夫特理工大学是荷兰历史最悠久、规模最大、综合实力最强的理工大学,系欧洲顶尖工科联盟IDEA联盟成员。
查看院校介绍