项目介绍
The 'Molecular Developmental Physiology and Signal Transduction' lab is studying molecular mechanisms of intercellular communication during post-embryonic development of insects.Website van de eenheid
Project
The advent of high-throughput sequencing methods drastically changed our view on how genomes are organized, and on how they can influence an organism's phenotype. Large parts of metazoan genomes are not coding for proteins. However, this does not necessarily imply that these regions are merely 'junk DNA', as they may still give rise to a diversity of transcript categories with particular regulatory functions. Currently, several classes of small non-coding RNAs are known to interfere with gene expression at different levels and, by doing so, they are implicated in a multitude of biological processes. The discovery of this additional layer of regulatory complexity initiated a new scientific challenge, i.e. to better understand the mechanisms by which these regulatory transcripts exert their important roles.
In insects, the most speciose class of animals on our planet, several small RNA mediated pathways play crucial roles in antiviral immunity and development via a process that is generally designated as RNA interference (RNAi). In this context, our research group aims to unravel the mechanisms of transport and uptake of RNA molecules occurring in insect hemolymph. Improved knowledge of these mechanisms may also contribute to discovery of novel strategies to combat important agricultural pests and/or disease-vectoring insects.
Based on our scientific progress and on the specific background/interests of the selected candidate, a detailed PhD research plan will be worked out.
Profiel
You have -or will soon obtain- a MSc degree in biochemistry/biotechnology, biology, bioscience engineering, biological sciences, or equivalent.
You have good knowledge of animal biology, including entomology.
You have excellent knowledge of molecular and cellular biology. A strong interest in, as well as a good knowledge of, statistics and bioinformatics is an advantage too.
You are eager to learn, and have a lively interest in scientific research.
You can work very well in team, as well as independently.
You have a positive and loyal work attitude; you are flexible and dynamic according to the requirements of your research; you are meticulous, involved and take responsibilities very much to heart.
You have good communication skills, both orally and in writing (particularly in English).
You have an eye for detail, a sense of initiative and can proactively think and act.
You are efficient and stress resistant, and able to respect deadlines laid down.
You will follow the rules of good lab practice, research data management and scientific integrity.
Aanbod
Full-time fixed-term (1y) PhD fellowship, which can be prolonged on a yearly basis in case of positive evaluations (maximal total duration of a PhD fellowship is 4 years).
Interesse?
Meer informatie is te verkrijgen bij prof. dr. Jozef Vanden Broeck, tel.: +32 16 32 39 78, mail: jozef.vandenbroeck@kuleuven.be of mevrouw Dulce Cordeiro dos Santos, tel.: +32 16 37 38 77, mail: dulce.cordeirodossantos@kuleuven.be.Solliciteren voor deze vacature kan tot en met 16/08/2022 via onze online sollicitatietoepassingKU Leuven wil een omgeving creëren waarin alle talenten maximaal tot ontplooiing kunnen komen, ongeacht gender, leeftijd, culturele herkomst, nationaliteit of functiebeperking. Hebt u vragen in verband met toegankelijkheid of ondersteuningsmogelijkheden, dan kan u ons contacteren via diversiteit.HR@kuleuven.be.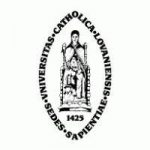 院校简介
鲁汶大学是比利时久负盛名的世界百强名校。
查看院校介绍