项目介绍
Do you want to contribute to top quality medical research?
To be a doctoral student means to devote oneself to a research project under supervision of experienced researchers and following an individual study plan. For a doctoral degree, the equivalent of four years of full-time doctoral education is required.
The research group
The research group of Professor Jonas Bergh at Oncology/Pathology department (https://ki.se/en/onkpat/jonas-berghs-group) focuses on clinical and translational studies on breast cancer. The aim is to better understand and predict an individual patient's unique drug sensitivity, improve breast cancer survival and avoid treatment-related toxicity. Tumor tissue and liquid biopsies are available from patients enrolled in multiple academic prospective randomized trials, as well as from retrospective patient cohorts. A translational research platform has been set up using a multitude of pathology and genomic methods in a concerted effort to identify prognostic and predictive factors, with a special emphasis on the interactions between tumor and host.
The group has significant national and international presence and collaborations. Relevant collaborations for this project are the German and Austrian Breast Cancer Groups that together with the Swedish Breast Cancer Group conducted the clinical trial, as well as with SciLife laboratory and Mayo Clinic.
The doctoral student project and the duties of the doctoral student
The overall purpose of this project is to study in-depth on material from a large randomized trial the interplay between the three major pylons of early breast cancer: the tumor, the host and the treatment. The goal is to explore novel biomarkers that can aid in the selection of patients as candidates for therapy escalation following resection of early high-risk BC, a critical unmet need since no clinicopathologic factor is predictive for benefit.
More specifically, in the doctoral project the student will describe the spatial composition of the immune infiltrate in breast cancer and will investigate the prognostic and predictive value of immune infiltrate subpopulations using a novel multiplex fluorescent immunohistochemistry methodology. In addition, the student will investigate the interpatient genetic variability as a predictor of both hematologic toxicities and benefit from dose-dense adjuvant chemotherapy. Finally, the student will be trained on the novel CUTseq methodology for copy number alteration and single nucleotide variant calling in circulating tumor DNA and will evaluate its clinical validity for patient selection for chemotherapy.
What do we offer?
A creative and inspiring environment full of expertise and curiosity. Karolinska Institutet is one of the world's leading medical universities. Our vision is to pursue the development of knowledge about life and to promote a better health for all. At Karolinska Institutet, we conduct successful medical research and hold the largest range of medical education in Sweden. As a doctoral student you are offered an individual research project, a well-educated supervisor, a vast range of elective courses and the opportunity to work in a leading research group. Karolinska Institutet collaborates with prominent universities from all around the world, which ensures opportunities for international exchanges. You will be employed on a doctoral studentship which means that you receive a contractual salary. Employees also have access to our modern gym for free and receive reimbursements for medical care.
Eligibility requirements for doctoral education
In order to participate in the selection for a doctoral position, you must meet the following general (A) and specific (B) eligibility requirements at latest by the application deadline.
It is your responsibility to certify eligibility by following the instructions on the web page Entry requirements (eligibility) for doctoral education.
A) General eligibility requirementYou meet the general eligibility requirement for doctoral/third-cycle/PhD education if you:
have been awarded a second-cycle/advanced/master qualification (i.e. master degree), or
have satisfied the requirements for courses comprising at least 240 credits of which at least 60 credits were awarded in the advanced/second-cycle/master level, or
have acquired substantially equivalent knowledge in some other way in Sweden or abroad.*
Follow the instructions on the web page Entry requirements (eligibility) for doctoral education.
*If you claim equivalent knowledge, follow the instructions on the web page Assessing equivalent knowledge for general eligibility for doctoral education.
B) Specific eligibility requirement
You meet the specific eligibility requirement for doctoral/third-cycle/PhD education if you:
– Show proficiency in English equivalent to the course English B/English 6 at Swedish upper secondary school.
Follow the instructions on the web page English language requirements for doctoral education.
Verification of your documents Karolinska Institutet checks the authenticity of your documents. Karolinska Institutet reserves the right to revoke admission if supporting documents are discovered to be fraudulent. Submission of false documents is a violation of Swedish law and is considered grounds for legal action.
(A) and (B) can only be certified by the documentation requirement for doctoral education.
Skills and personal qualities
The ideal candidate is curiosity-driven, with strong work ethic and particularly interested in performing translational research that combines different web lab techniques and has the potential to impact patients' lives. The student will interact with researchers of diverse backgrounds (computer scientists, basic researchers and clinicians), so strong communication skills and willingness to collaborate are a must.
The project requires a strong background in molecular biology, while under- or postgraduate studies on the methods and applications of molecular medicine and on immunology are particularly meritorious. Documented experience both in wet lab in general, and in specific techniques, such as DNA extraction, genotyping, sequencing and multiplex immunohistochemistry, as well as image analysis, is a plus, but not required.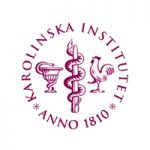 院校简介
卡罗林斯卡医学院,是瑞典著名的医学院,也是世界医学排名前十的医学院之一。
查看院校介绍
相关项目推荐
KD博士实时收录全球顶尖院校的博士项目,总有一个项目等着你!