项目介绍
Do you want to contribute to top quality medical research?
To be a doctoral student means to devote oneself to a research project under supervision of experienced researchers and following an individual study plan. For a doctoral degree, the equivalent of four years of full-time doctoral education is required.
The research group
The Rheumatology division, at the Department of Medicine, Solna, is an active and internationally successful research unit. Here clinical, experimental and epidemiological research is conducted in close collaboration with the rheumatology clinic at the Karolinska University Hospital, Solna. The division has a leading role in several national and international consortia and networks. Work will be conducted in Dr. Caroline Grönwall's research group that has a focus on understanding the pathogenesis of autoimmune disease with a special interest in B-cells and autoreactive antibodies.
The doctoral student project and the duties of the doctoral student
We are looking for a motivated doctoral student with an interest in translational research, immunology, and molecular biology methodology. The project is focused on studies of B cell biology in autoimmune associated B cell lymphoma. Autoimmune disease such as rheumatoid arthritis is associated with increased risk of lymphoma. Hence, distortions in the B-cell repertoire or B-cell stimulation may contribute to both development of auto reactivity and lymphoma. By using a multimethodological approach and combining biomarker assays, B cell phenotyping, generation of recombinant monoclonal antibodies, RNA sequencing and single-cell repertoire analysis, we aim to increase the understanding of both developments of lymphoma and auto reactivity.
The applicant should be enthusiastic about research and translational medicine. As a doctoral student, the candidate is expected to perform practical laboratory work, contribute to experimental design, optimization of methods, analysis of data, and presentation of results. The student will also participate in courses, seminars and conferences.
What do we offer?
A creative and inspiring environment full of expertise and curiosity. Karolinska Institutet is one of the world's leading medical universities. Our vision is to pursue the development of knowledge about life and to promote a better health for all. At Karolinska Institutet, we conduct successful medical research and hold the largest range of medical education in Sweden. As a doctoral student you are offered an individual research project, a well-educated supervisor, a vast range of elective courses and the opportunity to work in a leading research group. Karolinska Institutet collaborates with prominent universities from all around the world, which ensures opportunities for international exchanges. You will be employed on a doctoral studentship which means that you receive a contractual salary. Employees also have access to our modern gym for free and receive reimbursements for medical care.
Eligibility requirements for doctoral education
In order to participate in the selection for a doctoral position, you must meet the following general (A) and specific (B) eligibility requirements at latest by the application deadline.
It is your responsibility to certify eligibility by following the instructions on the web page Entry requirements (eligibility) for doctoral education.
A) General eligibility requirementYou meet the general eligibility requirement for doctoral/third-cycle/PhD education if you:
have been awarded a second-cycle/advanced/master qualification (i.e. master degree), or
have satisfied the requirements for courses comprising at least 240 credits of which at least 60 credits were awarded in the advanced/second-cycle/master level, or
have acquired substantially equivalent knowledge in some other way in Sweden or abroad.*
Follow the instructions on the web page Entry requirements (eligibility) for doctoral education.
*If you claim equivalent knowledge, follow the instructions on the web page Assessing equivalent knowledge for general eligibility for doctoral education.
B) Specific eligibility requirement
You meet the specific eligibility requirement for doctoral/third-cycle/PhD education if you:
– Show proficiency in English equivalent to the course English B/English 6 at Swedish upper secondary school.
Follow the instructions on the web page English language requirements for doctoral education.
Verification of your documents Karolinska Institutet checks the authenticity of your documents. Karolinska Institutet reserves the right to revoke admission if supporting documents are discovered to be fraudulent. Submission of false documents is a violation of Swedish law and is considered grounds for legal action.
(A) and (B) can only be certified by the documentation requirement for doctoral education.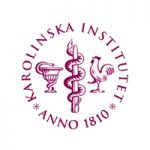 院校简介
卡罗林斯卡医学院,是瑞典著名的医学院,也是世界医学排名前十的医学院之一。
查看院校介绍