项目介绍
We are looking for an enthusiastic PhD student who will investigate the possibility that additional neutrinos exist in nature. These so-called sterile neutrinos can potentially resolve several puzzles of the Standard Model such as neutrino masses, the absence of anti-matter in our universe, and perhaps even Dark Matter.
What are you going to do
You will address if and how sterile neutrinos can be related to these puzzles in a data-driven, model-independent way by using effective field theory. The research will be multi-disciplinary involving aspects of particle physics, nuclear physics, and cosmology.
What do we require
We are looking for a candidate with:
a (almost) completed Master's degree in theoretical physics, or a closely related field;
working knowledge of quantum field theory and some knowledge of the Standard Model;
ideally some experience with cosmological calculations;
good English communication skills (oral and written).
Our offer
A temporary contract for 38 hours per week for the duration of four years (the initial contract will be for a period of 18 months and after satisfactory evaluation it will be extended for a total duration of four years). This should lead to a dissertation (PhD thesis). We will draft an educational plan that includes attendance of courses and (international) meetings. We also expect you to assist in teaching undergraduates and Master students.
The salary, depending on relevant experience before the beginning of the employment contract, will be €2,434 to €3,111 (scale P) gross per month, based on a fulltime contract (38 hours a week). This is exclusive 8% holiday allowance and 8.3% end-of-year bonus. A favourable tax agreement, the '30% ruling', may apply to non-Dutch applicants. The Collective Labour Agreement of Dutch Universities is applicable.
Are you curious about our extensive package of secondary employment benefits like our excellent opportunities for study and development? Take a look here.
Questions
Do you have questions about this vacancy? Or do you want to know more about our organisation? Please contact:
About us
The Faculty of Science has a student body of around 7,000, as well as 1,600 members of staff working in education, research or support services. Researchers and students at the Faculty of Science are fascinated by every aspect of how the world works, be it elementary particles, the birth of the universe or the functioning of the brain.
Within the Institute of Physics, the Institute for Theoretical Physics (ITFA) covers many areas of research, from condensed matter theory to string theory. The faculty members working on theoretical particle physics are Eric Laenen, Jordy de Vries and Wouter Waalewijn. Naturally there are strong links with Nikhef, which is the national laboratory for particle and astroparticle physics research in The Netherlands. The University of Amsterdam is one of the six major Dutch universities that constitute the institute together with the Dutch Foundation for Scientific Research (NWO). At Nikhef, approximately 190 physicists and 75 technical staff members work together in an open and international scientific environment. Together, they perform theoretical and experimental research in the fields of particle and astroparticle physics. The present vacancy is fully embedded in the theory group of Nikhef.
Job application
The UvA is an equal-opportunity employer. We prioritize diversity and are committed to creating an inclusive environment for everyone. We value a spirit of enquiry and perseverance, provide the space to keep asking questions, and promote a culture of curiosity and creativity.
Do you recognize yourself in the job profile? Then we look forward to receiving your application by 1 November 2021. You can apply online by using the link below.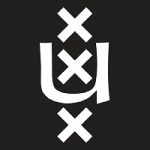 院校简介
阿姆斯特丹大学简称UvA,是一所坐落在荷兰首都阿姆斯特丹的世界级顶尖研究型大学。
查看院校介绍