项目介绍
The Department of Wind Energy at the Technical University of Denmark (DTU Wind Energy) is seeking candidates for a 3-year PhD project within the Meteorology and Remote Sensing (MES) section.
DTU Wind Energy is a mission-driven university department with a vision to be the preferred university partner for the global wind energy sector. The department creates value for society through integration of research with edu- cation, innovation and research-based consultancy within key fields central to the development and use of wind energy.
You will be part of the international team carrying out research in the MES section where the working language is English. Our research in MES is ded- icated to investigate atmospheric flow phenomena related to wind resources, wind turbine site conditions, and atmospheric conditions in general.
Please look at www.vindenergi.dtu.dk for more details on the type of ac- tivities we undertake.
Context
Waves impact the atmosphere above them and the wind characteristics. Model- ing the effect of waves on the turbulent atmospheric boundary layer is complex, is an unresolved problem, and has implications, e.g., for marine and coastal meteorology, and offshore wind energy. The PhD candidate will work within a research project, which is seeking at the understanding of the effects of wave fields on the marine atmosphere and on the performance of offshore wind farms by physically modeling the wave fields in a numerical atmospheric model.
Responsibilities and tasks
The proposed PhD study will include:
Investigation on methods to implement varying terrain fields into a numer- ical weather prediction model, e.g., the Weather Research and Forecasting (WRF) model
The assessment of the impact of spatio-temporal wave fields on the tur- bulent characteristics of the marine atmospheric boundary layer
The assessment of the impact of spatio-temporal wave fields on wind tur- bine performance, offshore wakes, and wind farm performance
A detailed project plan will be developed with the supervisors within the first three months after enrolment.
Qualifications
You must have a two-year master's degree (120 ECTS points) or a similar degree with an academic level equivalent to a two-year master's degree. The successful candidate is required to have:
Documented background in boundary-layer and/or wind-power meteorology
Documented background in numerical modeling of the atmosphere
Background in atmospheric turbulence is encouraged
Background in analysis of turbine response as well as wind farm performance is encouraged
Ability to work in a project team and take responsibility for own research goals
Fluency in communicating and reporting in English
The successful candidate must also fulfill the requirements for admission to a PhD program at DTU.
Approval and Enrolment
The scholarship for the PhD degree is subject to academic approval, and the candidate will be enrolled in one of the general degree programmes at DTU. For information about our enrolment requirements and the general planning of the PhD study programme, please see the DTU PhD Guide.
Assessment
The assessment of the applicants will be made by Senior Scientist Alfredo Pen˜a and Senior Scientist Andrea N. Hahmann from DTU.
We offer
DTU is a leading technical university globally recognized for the excellence of its research, education, innovation and scientific advice. We offer a rewarding and challenging job in an international environment. We strive for academic excellence in an environment characterized by collegial respect and academic freedom tempered by responsibility.
Salary and appointment terms
The appointment will be based on the collective agreement with the Danish Confederation of Professional Associations. The allowance will be agreed with the relevant union. The period of employment is 3 years.
You can read more about career paths at DTU here.
The workplace will be DTU Wind Energy, Risø Campus at Roskilde, Denmark.
Further information
Further information may be obtained from Senior Scientist Alfredo Pen˜a (aldi@dtu.dk).
You can read more about DTU Wind Energy on windenergy.dtu.dk/english.
If you are applying from abroad, you may find useful information on working in Denmark and at DTU at DTU – Moving to Denmark.
Application procedure
Your complete online application must be submitted no later 2 November 2021 (Danish local time). Applications must be submitted as one PDF file containing all materials to be given consideration. To apply, please open the link "Apply online", fill out the online application form, and attach all your materials in English in one PDF file. The file must include:
A letter motivating the application (cover letter)
Curriculum vitae
Grade transcripts and BSc/MSc diploma
Excel sheet with translation of grades to the Danish grading system (see guidelines and Excel spreadsheet here)
You may apply prior to ob­tai­ning your master's degree but cannot begin before having received it.
All interested candidates irrespective of age, gender, race, disability, religion or ethnic background are encouraged to apply.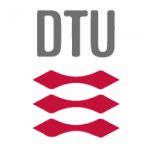 院校简介
丹麦技术大学坐落于北欧丹麦王国-哥本哈根大区,由著名物理学家奥斯特于1829年创建。
查看院校介绍
相关项目推荐
KD博士收录了全球400所院校的博士项目,总有一个项目等着你!