项目介绍
The Technology & Innovation Management (TIM) Group at ETH Zurich (www.timgroup.ethz.ch) is looking for one doctoral student. We are seeking a candidate interested in doing research in the general area of technology management and behavioural strategy. We are specifically interested in candidates with a strong technical background in digital technologies (e.g. artificial intelligence). The project, which will be co-designed with the successful candidate during the first year, will focus on the analysis of the origin and evolution of the AI business ecosystem.
The doctoral program lasts a minimum of four years, often extended to a fifth. ETH Zurich offers a highly competitive doctoral salary, at the international level.
Project background
We build on the tradition of research that looks at technologies as large socio-technical systems of interconnected components, whose evolution depends on both deliberate choice and emergent properties. The project will look at the interplay of the different technical, business and social components of the AI ecosystem to identify bottlenecks, incentives, opportunities for growth and frictions that prevent implementation. In so doing, the project intends to be very mindful of the social implications of digital technologies: the rise of new technologies, at least in the short term, always generates costs and benefits, winners and losers. One of the overarching aims of the project is the identification of the technical bottlenecks (e.g. access to data, interoperability between Cloud and Edge technologies) which needs addressing, and the analysis of how different solutions to the same bottleneck might imply a different distribution of costs and benefits.
This paper provides a preliminary analysis of the AI ecosystem and exemplifies the general approach we shall start from The Evolutionary Dynamics of the Artificial Intelligence Ecosystem | Strategy Science (informs.org)
Job description
We are integrated into the international scientific community, with access to a global network of leading scholars in both management and economics. We perform interdisciplinary research that cuts across social and natural sciences. We are open to both qualitative and quantitative methodologies. Our past doctoral students have found excellent jobs both in academia and industry.
Your profile
a relevant MSc (120 ECTS) in either social (e.g. management, economics) or engineering sciences (e.g. computer sciences, mechanical engineering),
a strong technical background (e.g. coding),
excellent communication skills in English,
a willingness to learn new methods,
and the ability to challenge their colleagues constructively.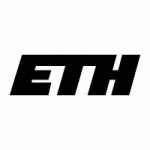 院校简介
苏黎世联邦理工是国际研究型大学联盟、全球大学高研院联盟、IDEA联盟成员,是闻名全球的世界顶尖研究型大学,连续多年位居欧洲大陆高校翘首。
查看院校介绍