项目介绍
Aalto University is a community of bold thinkers where science and art meet technology and business. We are committed to identifying and solving grand societal challenges and building an innovative future. Aalto has six schools with nearly 11 000 students and a staff of more than 4000, of which 400 are professors. Our main campus is located in Espoo, Finland. Diversity is part of who we are, and we actively work to ensure our community's diversity and inclusiveness in the future as well. This is why we warmly encourage qualified candidates from all backgrounds to join our community.
Aalto University School of Business, Department of Accounting and Business Law, invites applications for a
DOCTORAL CANDIDATE POSITION IN TAX LAW
We are looking for a motivated doctoral candidate to join the research unit in Business Law for carrying out research focused on tax law! Within this broad objective, the candidate can freely define the research and thesis topic. The thesis will be supervised by Assistant Professor Dr. Moritz Scherleitner and Professor of Practice, docent, Dr. Timo Viherkenttä, who are, themselves, specialized in direct taxation.
The Ph.D. Program
The main goal of postgraduate studies in Business Law at Aalto University School of Business is to provide students with in-depth knowledge of current Business Law research and research methodology with the aim of enabling the students to contribute scientific values to their field of study. In practice, we also hone your abilities and skills to publish research in high-quality academic journals. To help achieve this goal, you will work closely with business law faculty, will partake in national and international courses, and will attend international conferences for networking and presentation purposes.
The Ph.D. Location
Aalto BIZ is one of the top business schools in Europe. At the department, you will be part of a diverse research community and work together with an international group of Ph.D. candidates and faculty (check out our website!) Furthermore, the department is closely connected to leading Finnish and international organizations, allowing you to build a broad network for research and practice. Finally, yet importantly, your teaching load will be limited to supporting one course a year (10% of your annual work time) with the possibility to teach more for extra compensation.
Your Future
A Ph.D. focused on tax law equips you with valuable professional and methodological skills much sought after in both the academic and professional job markets. Our goal is to maximize your employability, and we support you wherever necessary and possible towards successful graduation and employment.
Requirements
The suitable candidate has a relevant master's degree (MSc, MBA, MA, LLM) or its equivalent. Good English language skills are expected. In some cases the applicant should take a GMAT or GRE General Test as a part of the application. Please find specified eligibility information and requirements on Aalto University's webpage under the headline "How to apply?".
Duration
The duration of the full-time studies is 4 years.
Salary
During the first and second years of studies, full-time doctoral students who make satisfactory progress in their studies and research are guaranteed an after-tax salary of approximately €25 000, based on a combination of 50% employment contract and 50% personal grants. After two years, funding is competitive but is assured for candidates making satisfactory progress. The department will support your applications in every respect possible. The employment contract provides candidates with occupational health care, paid annual leave, a pension contribution, a computer/phone, and working space.
Ancillary activities
Full-time doctoral candidates may have secondary occupations outside Aalto's work time if their work at Aalto is unaffected and the activities do not compete with Aalto's activities, for example. However, ancillary activities should always be informed and confirmed with Aalto's administration, supervisor and grant provider beforehand.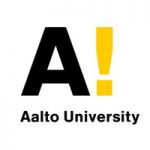 院校简介
阿尔托大学位于芬兰,是一所古老而创新力强的世界著名高等学府。
查看院校介绍
相关项目推荐
KD博士实时收录全球顶尖院校的博士项目,总有一个项目等着你!