项目介绍
The Systems, Synthetic, and Quantitative Biology​ PhD Program is one of the programs in the Harvard Integrated Life Sciences, which facilitates collaboration and cross-disciplinary research. Visit HILS for additional application instructions.
Systems, synthetic, and quantitative biology​ explains how higher level properties of complex biological systems arise from the interactions among their parts. This new field requires a fusion of concepts from many disciplines, including biology, computer science, applied mathematics, physics, and engineering. Students with backgrounds in any of these disciplines are encouraged to apply.
Through coursework and collaborative research, we enable students to combine experimental and theoretical approaches to develop physical and quantitative models of biological processes. The program introduces students to the tools that are now available, and to help them select important unsolved problems in biology that may now be possible to address using quantitative and theoretical approaches.
Admissions Requirements
We recruit students from a variety of backgrounds, including biology, physics, chemistry, computer science, engineering, and mathematics, who work together to forge a new approach to biology that combines theoretical and experimental approaches. The typical student has a strong background in one of the disciplines relevant to systems biology and an interest in interdisciplinary research.
When completing the online application, prospective students should list faculty of interest. You are not required to contact any faculty in advance, but are welcome to.
Applications are reviewed by the admissions committee during December and early January. Selected applicants are notified if they have been chosen for an on campus interview. These visits provide students with the opportunity to meet with faculty and current students and to get a better feel for our community and the types of research conducted here. Applicants invited for an interview who reside overseas and cannot visit the Harvard campus may interview via Skype or telephone.
Visit the Systems, Synthetic, and Quantitative Biology PhD Program for more information and GSAS Policies for program requirements.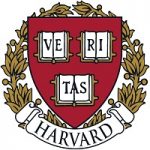 院校简介
哈佛大学是一所私立研究型大学,常春藤盟校、全球大学高研院联盟成员,坐落于美国马萨诸塞州波士顿都市区剑桥市。
查看院校介绍
相关项目推荐
KD博士实时收录全球顶尖院校的博士项目,总有一个项目等着你!