项目介绍
The Computer Security Group (https://comsec.ethz.ch) is a research group in the Department of Information Technology and Electrical Engineering at ETH Zürich.
We are interested in a variety of hot topics in the area of systems security with a special focus on hardware. The main aim of the group is improving the security of modern computer systems. To do that, we often build novel analysis techniques to uncover previously-unknown attack surfaces and when appropriate we design and implement new systems to protect against various classes of attacks. This means that the group does heavy technical work, from building low-level systems to analyzing hardware components. Examples of our research topics include microarchitectural security, DRAM security, operating system security and peripheral security to name a few.
Job description
As a new member of the group, you are supposed to contribute to research activities in the group and gradually build your own independent research profile according to your interests. Successful candidates are expected to work towards a doctoral degree, and participate in the teaching activities of the group. The research group aims to increase the number of women in scientific positions. Female candidates are therefore encouraged to apply.
Your profile
We are looking for someone with a strong systems and/or security background and a Master's degree in computer science, electrical engineering or a related field. Ideally we are looking for a candidate with experience, knowledge and/or strong interest to learn:
Recent hardware-based attacks such as Spectre, Meltdown and Rowhammer and mitigations
Low-level systems building experience in the area of operating system kernels and/or compilers
FPGA programming and hardware design and simulation is a plus
On top of the above, a successful applicant must be able to think critically, have strong communication skills, be goal-oriented and enjoy collaboration.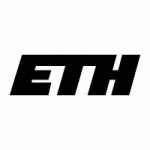 院校简介
苏黎世联邦理工是国际研究型大学联盟、全球大学高研院联盟、IDEA联盟成员,是闻名全球的世界顶尖研究型大学,连续多年位居欧洲大陆高校翘首。
查看院校介绍