项目介绍
The Biotechnology and Bioengineering group directed by Prof. Martin Fussenegger at the Department of Biosystems Science and Engineering (D-BSSE) of the ETH Zurich in Basel is recruiting PhD candidates for research projects in the field of Synthetic Biology-inspired therapies.
The D-BSSE is the first truly interdisciplinary research department of ETH Zurich where theory, experimental biology and engineering groups team up to foster advances in Systems Biology, Biotechnology and Synthetic Biology. With its headquarters and laboratories in Basel, Switzerland, the D-BSSE is situated in the heart of the Biovalley, a tri-national region hosting 40% of the global life science industry including several pharma giants, providing a unique environment for high-leverage translational research.
Job description
Our group uses state-of-the-art Synthetic Biology principles to develop cell-based therapies for cancer, neurodegenerative disorders as well as metabolic and autoimmune diseases. Please consult our webpage and published work for further information.
The projects will focus on the design of novel traceless engineering strategies to program the behavior of mammalian cells and on the engineering of human cells to sense and react to medical conditions. Non-limiting priorities will be the programming of the cardiovascular, auditive and autonomic nervous systems.
Your profile
The successful candidate is exceptionally motivated to work at the interface of genetic engineering and cell biology in a multidisciplinary team including cell biologists, molecular biologists, chemists, material scientists and electrical engineers. S/he is highly skilled in standard molecular and cell biology techniques, a collaborative team player and determined to prepare for a top-level international academic or industrial career. We also expect a rapid and outstanding study record.
Interested?
We look forward to receiving your online application including:
CV,
full study record,
publication list,
motivation letter (please include your technical and interpersonal skills),
three letters of recommendation.
Please note that we exclusively accept applications submitted through our online application portal. Applications via email or postal services will not be considered.
For additional questions please contact the head of the group Professor Martin Fussenegger by mail martin.fussenegger@bsse.ethz.ch (no applications).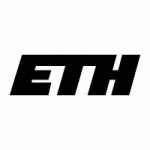 院校简介
苏黎世联邦理工是国际研究型大学联盟、全球大学高研院联盟、IDEA联盟成员,是闻名全球的世界顶尖研究型大学,连续多年位居欧洲大陆高校翘首。
查看院校介绍
相关项目推荐
KD博士收录了全球400所院校的博士项目,总有一个项目等着你!