项目介绍
The University of Gothenburg tackles society's challenges with diverse knowledge. 53 500 students and 6 500 employees make the university a large and inspiring place to work and study. Strong research and attractive study programmes attract scientists and students from around the world. With new knowledge and new perspectives, the University contributes to a better future.
Job assignments
The successful candidate is expected to devote his or her time primarily to the completion of obligatory course work and the writing of a doctoral dissertation. He or she may, however, undertake a limited amount of teaching, administration or research not directly connected to his/her dissertation topic.
General entry requirements
To meet the basic entry requirements of doctoral programmes at the University of Gothenburg, applicants must have obtained a second-cycle degree, have completed studies of at least 240 higher education credits of which at least 60 credits were awarded in the second-cycle, have completed a corresponding programme in some other country or be able to demonstrate the possession of equivalent qualifications.
Specific entry requirements, Swedish as a second language: At least 120 higher education credits in Swedish as a second language, Nordic languages, General and/or Applied linguistics are required for admission to the third-cycle programme. At least 30 credits must be from the advanced level courses and include a research paper of at least 15 credits. Applicants must have good reading skills in the languages necessary for the completion of obligatory course work and in order to be able to participate actively in department seminars.
Assessment
Regulations for the evaluation of qualifications for education on a doctoral level are given in Higher Education Ordinance, SFS 1998: 80.
Employment
Type of employment: Fixed-term employment, 4 years
Basis: 100%
Location: Department of Swedish, University of Gothenburg
First day of employment: 2022-02-01
For further information regarding the position
Sofie Johansson, Associate professor in Swedish as a Second Language, +46 31 786 4203 (sofie.johansson@svenska.gu.se)
Stina Ericsson, Director of postgraduate studies, (stina.ericsson@svenska.gu.se).
Unions
Union representatives at the University of Gothenburg:
https://www.gu.se/en/about-the-university/work-at-the-university-of-gothenburg/how-to-apply
Information for International Applicants
Choosing a career in a foreign country is a big step. Thus, to give you a general idea of what we and Gothenburg have to offer in terms of benefits and life in general for you and your family/spouse/partner please visit:
How to apply
In order to apply for a position at the University of Gothenburg, you have to register an account in our online recruitment system. It is the responsibility of the applicant to ensure that the application is complete in accordance with the instructions in the job advertisement, and that it is submitted before the deadline. The selection of candidates is made on the basis of the qualifications registered in the application.
See also the document Practical information to applicants:
Closing date: Friday, October 1 at 24:00 is the last time to send in the application.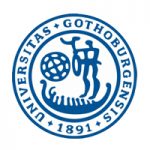 院校简介
哥德堡大学是瑞典的一所世界一流综合性研究型大学。
查看院校介绍
相关项目推荐
KD博士收录了全球400所院校的博士项目,总有一个项目等着你!