项目介绍
About the position
The Department of Chemical Engineering has a vacancy for a PhD student within the field of hydrometallurgy with special focus on the development of solvents for selective lithium recovery. The earliest start date for the position will be April 2021.
The appointment has a duration of 3 years with the possibility of a further 1 year extension with 25% teaching duties in agreement with the department.
NTNU is now announcing 43 individual PhD positions that will contribute to a greater understanding of system effects, societal changes and conflicts of interest related to the sustainability challenges. These positions are divided into 9 interdisciplinary projects with mainly 4-7 PhD positions in each project. (https://www.ntnu.no/sustainability/calls)
In this position, the candidate is expected to cooperate with the other PhD students in the project HolE-LIB – Developing a Holistic Ecosystem for Sustainable Repurposing and/or Recycling of Lithium-ion Batteries (LIBs) in Norway and EU
HolE-LIB – Developing a Holistic Ecosystem for Sustainable Repurposing and/or Recycling of Lithium-ion Batteries (LIBs) in Norway and EU.
About the position
Department of Chemical Engineering at NTNU has strategic efforts within sustainable hydrometallurgy and application of chemical engineering to extract and recycle valuable elements from secondary sources including electric vehicle (EV) batteries. The department is a part of the Gemini Centre – HYPROS (Hydrochemical Processing Technology in the Circular Economy) which is a model for strategic interaction between parallel professions at NTNU, SINTEF and the University of Oslo.
The current position will be part of the Environmental Engineering and Reactor Technology (EEART) group in the department.
Duties of the position
The research work will involve:
Literature Review for solvent classes (organic, ionic liquids, deep eutectic solvents) for selective Li recovery at low pH.
Experimental evaluation of selectivity and extraction performance of selected solvents using state-of-the art infrastructure at Department of Chemical Engineering.
Experimental characterization of solvent and feasibility study of the process.
Evaluation of solvent performance connecting that to solvent properties and functional groups
Preliminary evaluation of the suitability of the developed solvents in the metal recycling applications including possibilities to recycle the solvent.
Statistical analysis of datasets.
The candidate is expected to participate actively in the team activities, including mentoring and co-supervision of students.
Travelling with respect to conferences, meetings, workshops may be expected as part of the position.
Required selection criteria
The PhD-position's main objective is to qualify for work in research positions. The qualification requirement for the PhD position is that you have completed a master's degree or second degree (equivalent to 120 credits) with a strong academic background in Chemical Engineering, Chemistry or equivalent education within related fields such as process technology, or materials science and engineering with a grade of B or better in terms of NTNU's grading scale. If you do not have letter grades from previous studies, you must have an equally good academic foundation. If you are unable to meet these criteria you may be considered only if you can document that you are particularly suitable for education leading to a PhD degree.
The appointment is to be made in accordance with the regulations in force concerning State Employees and Civil Servants and Regulations concerning the degrees of Philosophiae Doctor (PhD) and Philosodophiae Doctor (PhD) in artistic research national guidelines for appointment as PhD, post doctor and research assistant
Essential Qualifications
Strong background in chemistry.
Experience in experimental work related to solvent characterization or development, chemical synthesis or hydrometallurgy.
Experience in various analytical methods and interested in learning more.
Good written and oral English language skills
Personal characteristics
Positive, creative, result oriented and enthusiastic.
Seeks new challenges at work.
Has keen interest working in interdisciplinary teams.
Communicates information and results with clarity and ease, both orally and in writing.
In the evaluation of which candidate is best qualified, emphasis will be placed on education, experience and personal suitability.
We offer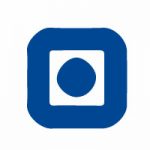 院校简介
挪威科技大学,挪威全国最顶尖的工程学与工业技术的研究中心,北欧五校联盟成员。
查看院校介绍