项目介绍
About the position
PhD candidate within the field of sustainable innovation and entrepreneurship, related to sustainable business models of repurposed and recycled LIB batteries.
The department of Industrial economics and technology management, Experts in Teamwork Academic Section, has a vacancy for a PhD candidate within the field of sustainable innovation and entrepreneurship. The department is part of the Faculty of Economics and Management.
Experts in Teamwork Academic Section is a professional environment within interdisciplinary collaboration. It has the overall professional responsibility for the implementation of the course Experts in teamwork (EiT), which is compulsory for all students at a higher degree at NTNU. The section's research covers interdisciplinary collaboration within the areas learning and teaching in higher education, team, innovation and entrepreneurship, and sustainability. Research in the section Experts in teamwork will contribute to new insights for higher education, for business and for the public sector.
The candidate will work within the HolE-LIB – Developing a Holistic Ecosystem for Sustainable Repurposing and/or Recycling of Lithium-ion Batteries (LIBs) in Norway and EU. (HolE-LIB), funded by NTNU Sustainability Call, 2021. A total of 5 PhDs will be working within the scope of the project across four faculties and six departments at NTNU.
From Norway's perspective, the battery value chain can be seen as an exceptional sustainable value creation opportunity primarily based on Norway's comparative advantage with a competence-driven materials sector based on renewable power. The sustainability depends in part on the ability to reuse and recycle batteries and the compounds they contain. Research into factors which affect customer acceptance in case of repurposed batteries is so far extremely limited. On the other hand, a robust recycling process needs to be developed that can cater to different battery types, designs, chemistries, etc. for competitive disruption of the battery market. Currently, there exists no techno-economically efficient Li recycling process and further, the graphite from lithium-ion battery (LIB) anodes is not recycled. Development of innovative separation processes are expected to positively impact the circular economy and enable sustainable business model (SBM) innovation.
The current project aims to develop a holistic understanding of the fate of end-of-life batteries by addressing technical, economic, and design perspectives along the battery value chain, complemented by evaluation of sustainable business model scenarios within reuse, repurposing and recycling.

Duties of the position
The PhD student positioned at the Department of Industrial Economics and Technology management, The Experts in Teamwork Academic Section, will address how advancements in the repurposing and recycling of LIBs can facilitate SBM innovation in the electric vehicle (EV) and other sectors. Such innovations and other changes in the value chain of LIBs can lead to new business models, as well as supporting business model transformation, diversification, or acquisition. The main research focus will be on studying opportunities and changes in SBMs from interdisciplinary perspectives resulting from changing routes for repurposing and recycling in the battery value chain.
Innovation and entrepreneurship research methods will be used to gather interdisciplinary insights, including general interviews, focus group interviews, SBM experiments and prototyping to evaluate proposals for SBMs that provide possible scenarios for reuse, repurposing, recycling, and the complete battery value chain.
The PhD candidate will be supervised by Associate Professor Elli Verhulst from the Department of Industrial Economics and Technology Management, The Experts in Teamwork Academic Section, with co-supervision from Prof. Casper Boks from the Department of Design.
The 100% position will be fully funded for 3 years. If relevant, the successful applicant may be given the option of a 4-year contract which in that case includes one year of department duties, which are likely to include teaching students and educational staff related to the course Experts in teamwork.
Required selection criteria
The PhD position's main objective is to qualify for work in research positions. The qualification requirement is that you have completed a master's degree or second degree (equivalent to 120 credits) with a strong academic background in innovation or entrepreneurship or another relevant field, or equivalent education with a grade of B or better in terms of NTNU's grading scale. If you do not have letter grades from previous studies, you must have an equally good academic foundation. If you are unable to meet these criteria you may be considered only if you can document that you are particularly suitable for education leading to a PhD degree.
The appointment is to be made in accordance with the regulations in force concerning State Employees and Civil Servants and national guidelines for appointment as PhD, post doctor and research assistant.
Required selection criteria
• A master's degree in Industrial Economics and Technology Management, or another field deemed relevant for the position
• A documented theoretical and practical understanding of the topics and entrepreneurial methods mentioned in this announcement
• Excellent communication skills in English, both written and spoken
Candidates are required to include a motivation letter (1-2 A4) in their application which addresses their motivation, suitability and ambitions for the position.
Preferred selection criteria
• Experience with innovation and entrepreneurship research
• Affinity with design methods and tools
• Communication skills in a Scandinavian language, both written and spoken
• A relevant existing national or international professional network
Personal characteristics
We are searching for candidates who are
• Curious, investigative
• Creative, result oriented and enthusiastic
• Able to cooperate in interdisciplinary teams, as well as work independently
We offer
• An opportunity to work in an interdisciplinary project together with some of NTNUs best scientists in this field
• An opportunity to become an expert in a topic of high importance for realising Sustainable Development Goals
• An existing international network of relevant scientists, innovators, and entrepreneurs
• An open and inclusive work environment with dedicated colleagues
• Favourable terms in the Norwegian Public Service Pension Fund
• Employee benefits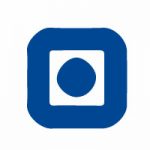 院校简介
挪威科技大学,挪威全国最顶尖的工程学与工业技术的研究中心,北欧五校联盟成员。
查看院校介绍