项目介绍
You should apply for this position if you are passionate about solutions for the transition to a society running on sustainable energy. Solar energy will play a significant role in this and there is a need for cheap, robust and environmentally friendly solar cells to accommodate the constantly growing energy demand. If you engage with us in this leading edge materials research effort, with strong connection to fundamental physics, you will break new ground in the high-profile field of organic photovoltaics.
The position is part of a new national project supported by the Independent Research Fund Denmark, DFF FTP – Entangled PolaritonIC states for improved energy and charge transfer in non-fullerene Organic PhotoVoltaics, EPIC-OPV. The project is carried out in close collaboration between Section for Imaging and Structural Analysis (DTU Energy) and Mads Clausen Institute and SDU NanoSYD (SDU, University of Southern Denmark) together with Paris-Sorbonne University as external partner.
The overall project objective is to investigate strong light-matter coupling in special architecture non-fullerene based organic photovoltaic devices, designed to study the role of such effects on the fundamental energy and charge transfer processes taking place in OPV devices. In addition to this PhD position, a Post Doc will be working in parallel on the project at the SDU partner, under supervision of Prof. Morten Madsen. See more details at:Postdoctoral position in 'Energy and charge transfer processes in non-fullerene based organic photovoltaics' – University of Southern Denmark, SDU
Responsibilities and qualifications
You will be working with structural, morphological, photophysical and device characterization of solar cell devices that are designed to clarify whether the effect of strong light-matter coupling gives a significant contribution to the performance of solar cells based on non-fullerene acceptors.
State-of-the-art characterization is required to unequivocally assign the mode of energy transfer and to verify the performance enhancement in optical cavities and solar cells.
To create efficient optical cavities and unambiguously confirm the contribution of different modes of energy transfer, we must determine and control the multilayer structures with high accuracy. This holds for structure at the molecular level all the way up to thickness, smoothness and planarity of the individual layers. The methodologies that will be employed include:
Grazing Incidence Wide and Small Angle X-ray Scattering (GIWAXS/GISAXS)
X-ray reflectometry
Photoelectron spectroscopy
Transient photoluminescence using a femtosecond laser and streak camera setup
Device performance testing will be investigated by correlating the results of transient photoluminescence with measurements of
Current-voltage (IV) curves
External quantum efficiency
Experience and qualifications with X-ray scattering methods is a requirement.
You must have a two-year master's degree (120 ECTS points) or a similar degree with an academic level equivalent to a two-year master's degree.
Approval and Enrolment
The scholarship for the PhD degree is subject to academic approval, and the candidate will be enrolled in one of the general degree programmes at DTU. For information about our enrolment requirements and the general planning of the PhD study programme, please see the DTU PhD Guide.
Assessment
The assessment of the applicants will be made by a recruitment committee consisting of main supervisor Professor Jens Wenzel Andreasen, co-supervisor Professor Morten Madsen, and Head of Section Luise Theil Kuhn.
We offer
DTU is a leading technical university globally recognized for the excellence of its research, education, innovation and scientific advice. We offer a rewarding and challenging job in an international environment. We strive for academic excellence in an environment characterized by collegial respect and academic freedom tempered by responsibility.
Salary and appointment terms
The appointment will be based on the collective agreement with the Danish Confederation of Professional Associations. The allowance will be agreed upon with the relevant union. The period of employment is 3 years.
You can read more about career paths at DTU here.
Further information
Further information may be obtained from Professor Jens Wenzel Andreasen, either by phone +45 2132 6301 or email, jewa@dtu.dk. Please note that applications are not accepted via email.
You can read more about DTU Energy at www.energy.dtu.dk and the Section for Imaging and Structural Analysis at https://www.isa.energy.dtu.dk.
If you are applying from abroad, you may find useful information on working in Denmark and at DTU at DTU – Moving to Denmark.
Application procedure
Your complete online application must be submitted no later than 1 September 2021 (Danish time). Applications must be submitted as one PDF file containing all materials to be given consideration. To apply, please open the link "Apply online", fill out the online application form, and attach all your materials in English in one PDF file. The file must include:
A letter motivating the application (cover letter)
Curriculum vitae
Grade transcripts and BSc/MSc diploma
Excel sheet with translation of grades to the Danish grading system (see guidelines and Excel spreadsheet here)
You may apply prior to ob­tai­ning your master's degree but cannot begin before having received it.
All interested candidates irrespective of age, gender, race, disability, religion or ethnic background are encouraged to apply.
录取要求
You must have a two-year master's degree (120 ECTS points) or a similar degree with an academic level equivalent to a two-year master's degree.

Experience and qualifications with X-ray scattering methods is a requirement.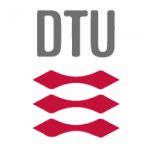 院校简介
丹麦技术大学坐落于北欧丹麦王国-哥本哈根大区,由著名物理学家奥斯特于1829年创建。
查看院校介绍
相关项目推荐
KD博士收录了全球400所院校的博士项目,总有一个项目等着你!