项目介绍
Program Objective
This programme is designed to train and guide students for a research intensive career in the academia or industry. The aim is to train scholars who can do original innovative research in theory, methods, or applications.
Admission Requirements
Applicants should have an upper second class Honours degree or higher in Mathematics /Statistics or equivalent qualifications and the ability to pursue research in Statistics/Probability.
Proficiency in English is a requirement for admission to all graduate programme in NUS. An applicant whose native tongue or medium of undergraduate instruction is not English must have a TOEFL score and the minimum TOEFL score ranges for NUS are as follows:
Paper-Based (PBT): 580-600
Computer-Based (CBT): 237-250
Internet-Based (iBT): 85
For IELTS, score should be 6 and above.
Please note that the TOEFL/IELTS scores are valid for 2 years from the test date. If it has been more than two years since you last took the test, you must take it
again to have the scores reported.
Those who are interested in applying for this programme should sit for the above test/s early, bearing in mind that there may be specific test dates, and the test result/s may take a few months to reach the university. Please request ETS to send the test results to us. Our institution/department code is 9087/59 for TOEFL and 0677/0705 for GRE.

Please note that the GRE scores are valid for 5 years from the test date.
PhD candidates will still need sit for the PhD Qualifying Examination (QE) – 2 written and 1 oral examination. The QE should be taken before the end of the fourth semester of their Graduate Programme. A second attempt may be taken no later than six months after the first, failed attempt. This applies to both full-time and part-time PhD candidates. Candidates who fail their PhD QE will graduate with a Master of Science degree.
Period of Candidature
The minimum period of candidature will be two academic years and the maximum will be five academic years, both counted from the date of the candidate's admission to the programme.
Degree Requirements
A candidate for the Ph.D. programme must successfully complete a minimum of six 5000 level ST modules as required by the Graduate School of Science. The candidate must obtain a satisfactory grade for the Graduate Seminar Module. In addition, the candidate must receive a minimum CAP of 3.50 (an average grade of at least B) for six courses from among the prescribed courses.
A candidate must also successfully complete a Ph.D. thesis under the guidance of a supervisor. This thesis is examined by an Examination Panel and an external examiner, and must be defended in an oral examination.
Calculation of CAP is based on all modules taken.
Application
There are two intakes in every academic year – August and January.
Closing Date
| | |
| --- | --- |
| Intake | All Applicants |
| Semester 1 (August) | 15 November of the previous year |
| Semester 2 (January) | 15 May of the previous year |
Applicants are advised to apply online through this URL: https://inetapps.nus.edu.sg/GDA2/Home.aspx
For applications procedures and supporting documents, please refer to the Application Checklist here.
Priority for NUS Research Scholarship will be given to PhD applicants. Application for the scholarship is self-contained in the application package. Please read the instructions carefully when filling out the form. Further information on the scheme is available at the here.
Fees
Tuition Fees (Per Annum)
The annual tuition fees for different categories of government-subsidised graduate programmes are set out here. The substantial tuition subsidy from the Government of Singapore comes in the form of a MOE Subsidy which is administered by the Ministry of Education (MOE) and is offered to all admitted students up to the maximum course duration. Students need not apply for the MOE Subsidy if they are eligible. International Students reading a government-subsidised programme can apply for the Service Obligation Scheme to pay reduced, subsidised tuition fees. Most government-subsidised programmes are deemed feasible by the University to offer the Service Obligation Scheme except for programmes listed here.

Mandatory Miscellaneous Fees
Miscellaneous fees are typically levied on items that are either not covered or partially covered by tuition fee and grant/subsidy. All students, whether registered on a full-time or part-time basis, are charged the mandatory miscellaneous fees. These are due at the same time as the tuition fees. These fees fall into the following general categories – registration, student activity, health service and insurance, and academic-related – and contribute towards defraying the associated costs. Annual miscellaneous fees payable are set out in here.
For updates on the fees payable and other financial matters, please click here.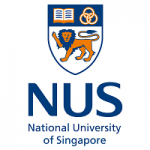 院校简介
新加坡国立大学是新加坡首屈一指的世界级顶尖大学。
查看院校介绍
相关项目推荐
KD博士实时收录全球顶尖院校的博士项目,总有一个项目等着你!