项目介绍
The department of Indian Studies at the Institute of Asian and Oriental Studies (IAOS) is concerned with social, cultural, and politico-economic developments in the Indian subcontinent from ancient times to the present. An important component of our primarily ethnographic research on contemporary India/South Asia focuses on social inequality and its relationship with, among other things, poverty, migration (regional and international), violence, and populism. More specific areas of interest include among others, caste, kinship and gender, politics and civil society, bureaucracy, religion and politics, the environment, labour, state welfare provision.
Your responsibilities
As a PhD student at our department you will,
Develop an independent research project
Conduct extensive fieldwork in South Asia
Produce a PhD dissertation
Assist with the organisation of workshops and conferences and other punctual administrative tasks
Actively participate in research colloquiums and in the broader activities of the department and the Institute
Have the option to teach a research-based seminar
Your profile
You need a Master's degree in Indian/South Asian studies, or a Master's degree with a South Asian regional focus from disciplines such as social/cultural anthropology, human or political geography, development studies, or political science. Knowledge of qualitative/ethnographic research methods is desirable, and additional knowledge of quantitative research methods is welcome. Ideal candidates will already possess adequate language skills (in a South Asian language). Proficiency in both written and spoken German would be an asset. Finally, candidates should demonstrate an ability to engage critically with social theory, to think comparatively, to work independently, and a strong commitment to their field of research.
What we offer
The PhD-positions are initially limited to a three-year period and can be extended to a maximum of six years in total. We also offer you the extensive academic infrastructure of both the department of Indian studies and of the Institute of Asian and Oriental Studies (IAOS): the largest center of research and teaching on Asia in Switzerland. Candidates will have the opportunity exchange ideas with other researchers working on modern and classical India/South Asia as well as with others within the departments of Islamic Studies, Gender Studies, Japanese Studies, and Chinese studies. The University of Zürich, with its eight faculties, also offers students many opportunities to connect with researchers in several other disciplines, and to participate in guest lectures by distinguished speakers. Beyond the university, Zürich is an attractive international city in the centre of Europe with a vibrant cultural scene and with a variety of outdoor activities on offer.
We offer varied and interesting work in an inspiring and socially relevant environment.
Diversity and inclusion are important to us.
Place of work
Institute of Asian and Oriental Studies
Raemistr. 59
8001 Zurich
Start of employment
The positions are available from the 1st of February 2022. Applications will be accepted until the 20th of December 2021.
The application should consist of a single PDF document containing,
A cover letter with a brief description of your earliest possible starting date, your background and motivation, and particular skills that you would like to highlight
A CV
A two to three page outline of your proposed area of research.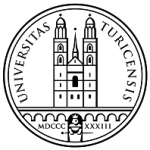 院校简介
苏黎世大学是世界著名的研究型大学、顶尖百强名校之一。
查看院校介绍
相关项目推荐
KD博士实时收录全球顶尖院校的博士项目,总有一个项目等着你!