项目介绍
MPhil / PhD Sociology
Our MPhil / PhD programme provides you with expert guidance, resources and space in order to help you undertake carefully planned, extensive and original social research into a specific topic of your own choosing.
You will work under the supervision of a dedicated member of our faculty to complete your research. Our academic staff includes leading international scholars in the fields of sociology, anthropology, criminology, gender, migration, labour, media and cultural studies, among other fields.
Our MPhil / PhD programme is ideal if you are pursuing a career in academia, or if you wish to gain an expert understanding of a particular social issue for use within your own profession. Our research programmes are highly regarded, and our graduates are currently working in leading universities, government departments and private industry throughout the world.
While this is a highly individualised programme, requiring you to manage your own independent study and research, you will also regularly collaborate with other research students and staff throughout your degree.
You will also take a range of specialist courses offered by both ourselves, the Faculty of Social Sciences and the HKU Graduate School designed to assist the research process.
Funding and fees
A number of generous scholarships exist to support you in undertaking your MPhil / PhD degree with us. Full information on these scholarships, and how to apply, is available from the HKU Graduate School.
Updated information on tuition fees for MPhil / PhD study is also available from the HKU Graduate School.
Programme admission requirements
You should meet the full requirements laid out by the HKU Graduate School.
For the PhD programme: You will normally hold a relevant Master's degree.
For the MPhil programme: You will normally hold a relevant Bachelor's degree.
Admissions advisor
Prof Pun Ngai
Email: npun@hku.hk
General applications enquiry
Ms Ko, Connie H Y
Email: socirpg@hku.hk
Tel: 3917 2309
Fax: 2559 8044
Important dates
Our MPhil / PhD programmes regularly attract many applications from high caliber candidates.
Applicants are strongly advised to apply during the main round of the application cycle, which typically runs from early September to early December each year.
Apply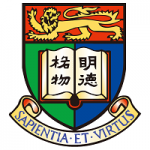 院校简介
香港大学是中国香港的一所国际化公立研究型大学,有亚洲"常春藤"之称。
查看院校介绍