项目介绍
Sociologists are often concerned with intellectual questions relating to the distribution of resources in society and to social organization. The graduate program in sociology aims to contribute to society by providing students the training and tools to take up these questions. The program aims to produce creative and intellectually independent researchers who read broadly across fields, who generate work that is theoretically, empirically, and analytically rigorous, who exhibit collegiality as scholars, and who excel as teachers and communicators.
The program aims to train sociologists who are methodologically pluralist, exhibiting competence in multiple methods while specializing in at least one of them.
The faculty believe that cultivating these skills and attributes is inherently valuable, above and beyond the demands of professionalization.
The faculty believe that the capacities and skills students will acquire can and should be deployed in a wide range of careers across multiple contexts, including public and private agencies, non- and for-profit organizations, and colleges and universities.
Related Programs
Students considering the PhD program in sociology may also be interested in the PhD programs in Sociology and Social Policy or Organizational Behavior, both of which are offered jointly with the Department of Sociology. Students who wish to apply to one of these programs in addition to the PhD program in sociology may do so.
Admissions Requirements
Prospective students must include a recent sample of written work (e.g., term paper, senior thesis, master's essay, etc.) when submitting the online application.
The Department of Sociology provides a list of frequently asked questions about applying to the doctoral program and GSAS Policies details program requirements.
Theses & Dissertations
Theses & Dissertations for Sociology
Sociology Faculty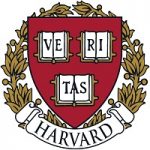 院校简介
哈佛大学是一所私立研究型大学,常春藤盟校、全球大学高研院联盟成员,坐落于美国马萨诸塞州波士顿都市区剑桥市。
查看院校介绍