项目介绍
Are you an aspiring researcher, interested by how error correction works in science and what obstacles it faces? And would you like to work at the forefront of science in a dynamic, international team? We are looking for two PhD Candidates who will investigate one of two projects concerning controversies about error correction and scientific promising, novelty claims and discursive reframing of novelty in nanobiology.
The first PhD project involves a qualitative social science study of two related controversies in nanobiology concerning the permeability of cell membranes and the blood/brain barrier to novel nanoparticles. In recent decades, the promise that nanoparticles will be able to intervene in cellular processes with great precision has boosted nanobiology and nanomedicine. These claims are now being challenged by critical nanobiologists, with allegations of over-promising and, in some cases, even questioning research integrity. The controversy has raised not only technical issues about the molecular interactions around cell membranes, but also about the process of scientific correction, selective attention to spectacular claims, or the power of accumulated reputations. This project will study the development of the controversy, with a particular focus on error claims and correction attempts, the response to these claims and corrections, and the continuation of research trajectories based on challenged assumptions. Methodologically, the project will rely on qualitative interviews and documentary analysis, but informed by scientometric information gathered in associated projects.
The second PhD project involves a qualitative social science study of scientific promising, novelty claims and discursive reframing of novelty in nanobiology. The particular focus of this project will the portrayal of the nanoparticle-protein corona as a radical innovation, as opposed to claims by critical nanobiologists that the protein corona is simply a continuation of colloid adsorption research. The case provides a lens to study practices of reframing, of novelty, and of the challenges that such reframing misrepresents the innovative potential of research. This project also analyses science as a social process and asks how scientists assess what forms of promising and reframing are acceptable. The project will rely on interviews and documentary analysis from a wide range of sources (scientific, policy, media) to study how novelty claims made in the literature are connected to the mobilisation of research resources. This project can also build on systematic bibliometric studies developed by scientometricians and data scientists working in associated research projects.
Profile
You have a Master's degree in social science, science and technology studies, philosophy of science, or a related field, preferably combined with some natural science background, or will obtain this degree shortly.
You have affinity with meta-questions about science, connecting the practical organisation of science with the epistemology and ethics of science.
You feel comfortable with highly interdisciplinary work and can get acquainted efficiently with unfamiliar research.
You have excellent writing and communication skills in academic English.
You are well-organised, have an analytical mindset, and are committed to working at the forefront of science in a dynamic, international research team.
We are
As a PhD Candidate, you will be part of the Institute for Science in Society at Radboud University (Nijmegen, Netherlands). ISiS is an interdisciplinary research institute within the Faculty of Science, with the aim to encourage the societal and philosophical reflection on science through dialogue and collaboration between the various research institutes of the faculty. Its mission is to analyse, assess and improve the societal embedding of new developments in science and technology, through research, education and outreach; and to understand how society is shaping science and vice versa. You will also be part of the NanoBubbles team, with affiliated research groups in Paris, Grenoble, Toulouse, and Maastricht.
The projects are part of the ERC Synergy programme NanoBubbles, which studies how, when and why science fails to correct itself, concentrating on the field of nanobiology. Project members combine approaches from the natural sciences, computer science, and the social sciences and humanities (Science and Technology Studies) to understand how error correction in science works and what obstacles it faces. For this purpose, we aim to trace claims and corrections through various channels of scientific communication (journals, social media, advertisements, conference programs, etc.) using both qualitative and digital methods. The programme also aims to intervene in the nanobiology debate, among other things, by investigating its central assumptions through experimental replication.
Radboud University
We want to get the best out of science, others and ourselves. Why? Because this is what the world around us desperately needs. Leading research and education make an indispensable contribution to a healthy, free world with equal opportunities for all. This is what unites the more than 24,000 students and 5,600 employees at Radboud University. And this requires even more talent, collaboration and lifelong learning. You have a part to play!
We offer
Employment for 0.8 (5 year contract) -1.0 FTE (4 year contract).
The gross starting salary amounts to €2,434 per month based on a 38-hour working week and will increase to €3,111 from the fourth year onwards (salary scale P).
You will receive 8% holiday allowance and 8.3% end-of-year bonus.
You will be appointed for an initial period of 18 months, after which your performance will be evaluated. If the evaluation is positive, the contract will be extended by 2.5 years (4-year contract) or 3.5 years (5-year contract in case you work part-time).
You will be able to use our Dual Career and Family Care Services. Our Dual Career and Family Care Officer can assist you with family-related support, help your partner or spouse prepare for the local labour market, provide customized support in their search for employment and help your family settle in Nijmegen.
Working for us means getting extra days off. In case of full-time employment, you can choose between 29 or 41 days of annual leave instead of the legally allotted 20.
Additional employment conditionsWork and science require good employment practices. This is reflected in Radboud University's primary and secondary employment conditions. You can make arrangements for the best possible work-life balance with flexible working hours, various leave arrangements and working from home. You are also able to compose part of your employment conditions yourself, for example, exchange income for extra leave days and receive a reimbursement for your sports subscription. And of course, we offer a good pension plan. You are given plenty of room and responsibility to develop your talents and realise your ambitions. Therefore, we provide various training and development schemes.
Would you like more information?
For questions about the position, please contact Willem Halffman, Associate Professor at +31 24 365 25 79 or w.halffman@science.ru.nl.
Practical information and applications
You can apply until 15 November 2021, exclusively using the button below. Kindly address your application to Willem Halffman. Please fill in the application form and attach the following documents:
Letter of motivation.
CV including a description of previous research experience and the names and contact details of at least two references.
Transcript of records of your Bachelor and Master studies, including grades.
A sample of your writing.
The first round of interviews will take place on Monday 22 November. The second round will take place on Friday 26 November.
We can imagine you're curious about our application procedure. It offers a rough outline of what you can expect during the application process, how we handle your personal data and how we deal with internal and external candidates.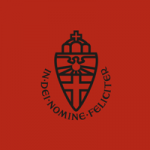 院校简介
奈梅亨大学是欧洲顶尖的研究型学术院校。
查看院校介绍
相关项目推荐
KD博士收录了全球400所院校的博士项目,总有一个项目等着你!