项目介绍
Function
Are you that researcher that likes to develop AI tools, simulation models and sensors for autonomous control of plant growth in vertical farms? Do you want to contribute to research on sustainability, producing healthy food and automatic control of the production process in vertical farms?
The chair groups Horticulture and Product Physiology and Farm Technology of Wageningen University & Research (WUR) are offering a joint PhD position which is a unique opportunity to work on a transdisciplinary project.
You will be developing a monitoring and control system based on a "smart" growth cabinet that uses sensors and models to monitor the plant behaviour and automatically adjusts the environmental conditions (e.g. light intensity, temperature, CO2 concentration) with the goal to maximize plant carbon fixation and reduce energy use. Artificial intelligence (e.g. reinforcement learning) will be used to learn from the plant responses and will control the climate during plant growth and development. By doing so, you can position or frame right from the start of the growth cabinet as a small scale 'model system' representing a full-scale vertical farm. The study will use lettuce because it is an economically important crop in vertical farms that develop in a short time allowing to rapidly train algorithms and test their performances.
Function Requirements
A PhD candidate with an MSc degree in Applied Mathematics, Plant Sciences, or a related discipline;
The candidate should have an interest in both mathematic and plant science of research;
Depending on the candidate's profile, knowledge in machine learning and control algorithms and programming skills (e.g. Python) or experience with conducting experiments, with e.g plants in climate rooms, and using sensors (to measure plants) would be a plus;
A proven ability to think conceptually;
You are a result-driven team player with creative ideas;
You have excellent communication skills as well as good proficiency in English (both oral and written). You are required to show us a certification of English skills. For more information about the required level please take a look at: https://www.wur.nl/en/Education-Programmes/PhD-Programme/English-language-requirements.htm;
you meet all the entry requirements of the  WUR PhD programme.
Working conditions
CAO WU
Wageningen University & Research offers excellent terms of employment. A few highlights from our Collective Labour Agreement include:
sabbatical leave, study leave, and paid parental leave;
working hours that can be discussed and arranged so that they allow for the best possible work-life balance;
the option to accrue additional holiday hours by working more, up to 40 hours per week;
there is a strong focus on vitality and you can make use of the sports facilities available on campus for a small fee;
a fixed December bonus of 8.3%;
excellent pension scheme.
In addition to these first-rate employee benefits, you will receive a fully funded PhD position and you will be offered a course program tailored to your needs and the research team. The gross salary for the first year is € 2.434,- per month rising to € 3.111,- in the fourth year in according to the Collective Labour Agreements for Dutch Universities (CAO-NU) (scale P). This is based on a full-time working week of 38 hours.
Wageningen University & Research encourages internal advancement opportunities and mobility with an internal recruitment policy. There are plenty of options for personal initiative in a learning environment, and we provide excellent training opportunities. We are offering a unique position in an international environment with a pleasant and open working atmosphere.
You are going to work at the greenest and most innovative campus in Holland, and at a university that has been chosen as the "Best University" in the Netherlands for the 16th consecutive time.
Coming from abroad
Wageningen University & Research is the university and research centre for life sciences. The themes we deal with are relevant to everyone around the world and Wageningen, therefore, has a large international community and a lot to offer to international employees. Applicants from abroad moving to the Netherlands may qualify for a special tax relief, known as the 30% ruling. Our team of advisors on Dutch immigration procedures will help you with the visa application procedures for yourself and, if applicable, for your family.
Feeling welcome also has everything to do with being well informed. Wageningen University & Research's International Community page contains practical information about what we can do to support international employees and students coming to Wageningen. Furthermore, we can assist you with any additional advice and information about helping your partner to find a job, housing, schooling, and other issues.
Contact information
For more information about this function, please contact Silvere Vialet-Chabrand or Congcong Sun, Ass. Professors, by e-mails: silvere.vialet-chabrand@wur.nl, congcong.sun@wur.nl.
For more information about the procedure, please contact vacaturemeldingen.psg@wur.nl.
General information about Farmtechnology can be found on https://www.wur.nl/en/Research-Results/Chair-groups/Plant-Sciences/Farm-Technology-Group.htm
Do you want to apply?
You can apply directly using the apply button on the vacancy page on our website which will allow us to process your personal information with your approval.
This vacancy will be listed up to and including November 1st 2021.
We hope to schedule the first job interviews the second week of November
In this first round please only send your resume and motivation letter. Any other documents will not be taken into consideration at this stage.
Equal opportunities
Wageningen University & Research (WUR) employs a large number of people with very different backgrounds and qualities, who inspire and motivate each other. We want every talent to feel at home in our organisation and be offered the same career opportunities. We therefore especially welcome applications from people who are underrepresented at WUR. For more information please go to our inclusivity page. A good example of how WUR deals with inclusiveness can be read on the page working at WUR with a functional impairment.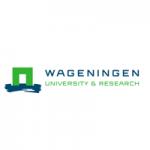 院校简介
瓦格宁根大学是一所以农学著称的世界顶尖研究型高等学府。
查看院校介绍