项目介绍
Organisatie
The University of Groningen has the international reputation of being an dynamic and innovative center of higher education offering high-quality teaching and research. Balanced study and career paths in a wide variety of disciplines encourage the 33,000 students and researchers to develop their talents. Belonging to the best research universities in Europe and joining forces with prestigious partner universities and networks, we are truly an international place of knowledge.
The Faculty of Science and Engineering harbours a kaleidoscope of topics and our programmes in research and education range from fundamental sciences to engineering.
The research institute ENTEG is the engineering science and technology institute of the University of Groningen. ENTEG research is highly multidisciplinary and focuses on fundamental and engineering research, among others on the development of new and innovative processes and products for a wide range of product sectors. The research unit green chemical reaction engineering, the host unit for this PhD student, aims to develop novel catalytic technology for renewable carbon sources (biomass, CO2 and plastic recyclate) to biofuels and biobased chemicals and materials.
Functieomschrijving
Plastic recycling is a hot topic and aims to revolutionize the current linear industry into a circular one. A major challenge is the recycling of rigid polyurethanes, among others from fridges and insulation materials in the building industry. Such thermosets are difficult to recycle mechanically and efficient chemical pathways need to be developed. A very prospective approach is catalytic pyrolysis, aiming to depolymerize the materials back into the monomers.
In this project, the successful Ph.D. candidate will be performing catalyst and process studies at a laboratory scale aiming to improve the desired (monomeric) product yields. It will involve the smart design and testing of catalysts, improvement of reaction conditions, supplemented by fundamental studies on reaction networks in small-scale dedicated test rigs. In addition, the scaling up of the process of up to 10-100 g gram scale will also be part of the assignment. The project is part of a larger European project (Circular Foam) with 22 partners, aiming to stimulate innovations in the European Union regarding polyurethane recycling. Close collaborations with the company BIOBTX, a spin-off company of our university and located on our campus, are foreseen.
Functie-eisen
We are looking for a motivated and skilled student holding an MSc in Chemical Engineering. The candidate shall have an affinity with catalysis, in particular catalyst evaluation/ reactor/process research and development. Good interpersonal and communication skills (especially proficiency in the English language) are essential.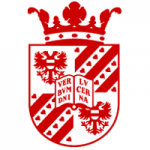 院校简介
格罗宁根大学是荷兰历史第二悠久的大学。
查看院校介绍