项目介绍
Smart Manufacturing refers to the fully-integrated, collaborative manufacturing systems that respond in real time to meet changing demands and conditions in the smart factory, in the supply network, and in customer needs. It is the use of real-time data and cutting-edge technologies to support factories to make effective and accurate engineering decisions and create highly differentiated, cost-effective and competitive products that match the market needs.
The Master of Philosophy (MPhil) and Doctor of Philosophy (PhD) Programs in Smart Manufacturing aim to provide students with a detailed understanding of each level of the manufacturing process, combining skills in mathematics, science and business to prepare them in developing innovative ways of systems design and product production. The program design focuses on providing fundamental knowledge as well as hands-on training in the curriculum. Students graduating from the program will be versatile and well-equipped to derive valuable insights and make sound decisions. The programs will also offer new pedagogical training to prepare research students with specialized and transferrable skills to cope with new manufacturing engineering settings.
A graduate of the PhD Program should be capable of conducting high-quality original research, creating new knowledge, showing valuable insights and making significant contribution to academia and the field.
On successful completion of the PhD program, graduates will be able to:
Model a manufacturing system in order to create a formal process for characterizing manufacturing performance;
Demonstrate a broad based knowledge and process capability of various smart manufacturing technologies and production processes;
Find optimal solutions to models of manufacturing systems in specific disciplinary contexts;
Demonstrate critical thinking and analytical skills and apply them to manufacturing engineering;
Conduct high-quality original research independently in areas of manufacturing and systems engineering and provide substantial scientific contribution to the discipline;
Translate and transform fundamental research insights effectively in academic fields and industry; and
Apply cross-disciplinary knowledge and skills in data analytics, real-time sensing, and optimal planning to improve manufacturing process capabilities.
To qualify for admission, applicants must meet all of the following requirements. Admission is selective and meeting these minimum requirements does not guarantee admission.1. General Admission Requirements of the University
Applicants seeking admission to a master's degree program should have obtained a bachelor's degree from a recognized institution, or an approved equivalent qualification;
Applicants seeking admission to a doctoral degree program should have obtained a bachelor's degree with a proven record of outstanding performance from a recognized institution; or presented evidence of satisfactory work at the postgraduate level on a full-time basis for at least one year, or on a part-time basis for at least two years.
2. English Language Admission Requirements
Applicants have to fulfill English Language requirements with one of the following proficiency attainments:
TOEFL-iBT: 80*
TOEFL-pBT: 550
TOEFL-Revised paper-delivered test: 60 (total scores for Reading, Listening and Writing sections)
IELTS (Academic Module): Overall score: 6.5 and All sub-score: 5.5
* refers to the total score in one single attempt
Applicants are not required to present TOEFL or IELTS score if
their first language is English, or
they obtained the bachelor's degree (or equivalent) from an institution where the medium of instruction was English.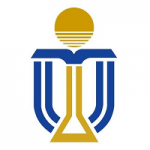 院校简介
香港科技大学是一所亚洲顶尖、国际知名的研究型大学。
查看院校介绍