项目介绍
JOB DESCRIPTION
Manual labour is an important cornerstone in manufacturing and will also be in the future smart factories. In a new project, we are investigating innovative workplace designs for wellbeing providing positive contributions to the physiological and mental health of workers.
We take a human centred approach while utilising advanced opportunities of smart industry technologies and methods. The goal is to develop smart, shape-changing workstations that self-adapt to the unique physical and cognitive needs of a worker. The workstations are responsive, they interact in real-time, and promote dynamic activities and varying physical exertion through understanding the context of work.
The project follows a clear interdisciplinary approach and brings together fields like production engineering, human interaction design, creative design techniques, and social impact assessment. Developments take place in an industrial scale testbed at the University of Twente but also within an industrial manufacturing factory nearby.
YOUR PROFILE
You can switch between researching the future factory, publishing results in reputable journals, and also design practical applications that work with real people on the factory floor. We're looking for two candidates with relevant expertise and interest in developing innovative human centred, smart manufacturing solutions:
You have a MSc degree in or related to Production/Industrial Engineering and/or Human-Computer Interaction (e.g. computer science, design, human factors).
You know qualitative user studies and co-design with users (for human interaction candidate).
You have relevant qualifications and interest in building up smart industry solutions including dealing with innovative sensors, a lot of data and relevant software environments.
Besides a clear research perspective, you are a "hands-on" person who enjoys building physical prototypes from low-tech to high-tech.
You have strong analytical skills and the ability to work independently as well in a team.
You have excellent communication skills and are fluent in English, both spoken and written.
Candidates are expected to be good team players and work in an international team with experts on manufacturing, co-design and human factors.
OUR OFFER
We offer you a very challenging position in an inspiring multidisciplinary environment. The university offers a dynamic ecosystem with enthusiastic colleagues in which internationalization is an important part of the strategic agenda.
We offer a four-year fulltime PhD position.
We provide a stimulating, modern research environment with world-class research facilities.
You will be part of a dedicated team with which you will collaborate extensively with industry.
A starting salary of €2.434,- gross per month in the first year and increasing to €3.111,- gross per month in the fourth year.
An annual holiday allowance of 8% of the gross annual salary, and an annual year-end bonus of 8.3%.
A solid pension scheme.
Minimum of 29 leave days in case of full-time employment.
We provide excellent mentorship and a stimulating research environment to accelerate your further professional and personal growth.
The University of Twente is situated on a green and lively campus with lots of facilities for sports and other activities.
Your first responsibility is to carry out the research, but you are also encouraged to acquire teaching experience. We support you to broaden your knowledge by joining international exchange programs, by participating in national and international conferences and workshops, and by visiting industrial companies, research institutes, and universities worldwide.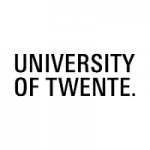 院校简介
屯特大学是荷兰著名大学,也是欧洲创新型大学联盟成员之一。
查看院校介绍
相关项目推荐
KD博士实时收录全球顶尖院校的博士项目,总有一个项目等着你!