项目介绍
The PhD candidates will focus on:
Secure software development for High-Performance Computing Systems (1 position; the candidate on this position will be partially hosted by SURFsara, Amsterdam)
This position is a part of the interdisciplinary research project C-SIDe funded by the NWO. The project focuses on designing an interdisciplinary methodology for secure software development. This project will be an excellent opportunity to engage with diverse organizations active in cyber security, including private companies and government agencies.
Key responsibilities
Execute research tasks (e.g., design and conduct experiments, develop research prototypes) for the project under supervision of Dr. Olga Gadyatskaya and the project researchers.
Engage with project partners and external project stakeholders.
Prepare and publish high-quality scientific articles about research results; disseminate the results to academic and industrial audiences, and wider public.
Contribute to teaching activities at Leiden University, co-supervise Master and Bachelor projects.
Selection Criteria
Master degree in Computer Science or a closely related field.
Experience in research and/or development (e.g., during the Master/Bachelor thesis project, or job experience).
Knowledge of computer systems design (HPC, cloud computing, distributed computing).
Strong interest in security, computer systems, software engineering, demonstrated by course grades, participation in hackatons and CTF events, personal projects, etc.
Strong interest in interdisciplinary aspects of cyber security (governance, human behavior, legal aspects, and other aspects).
Interest in teaching cyber security.
Proficient in spoken and written English.
An independent and creative team player with good communicative skills.
Able to work independently in an interdisciplinary environment.
Research at our faculty
The Faculty of Science is a world-class faculty where staff and students work together in a dynamic international environment. It is a faculty where personal and academic development are top priorities. Our people are committed to expand fundamental knowledge by curiosity and to look beyond the borders of their own discipline; their aim is to benefit science, and to make a contribution to addressing the major societal challenges of the future.
The research carried out at the Faculty of Science is very diverse, ranging from mathematics, information science, astronomy, physics, chemistry and bio-pharmaceutical sciences to biology and environmental sciences. The research activities are organised in eight institutes. These institutes offer eight bachelor's and twelve master's programmes. The faculty has grown strongly in recent years and now has more than 2.300 staff and almost 5,000 students. We are located at the heart of Leiden's Bio Science Park, one of Europe's biggest science parks, where university and business life come together.
For more information, see here and here.
Terms and conditions
We offer a full-time 1 year term position for initially one year. After a positive evaluation of the progress of the thesis, personal capabilities and compatibility the appointment will be extended by a further three years. Salary range from € 2.434,- to €3.111,- gross per month (pay scale P in accordance with the Collective Labour Agreement for Dutch Universities).
Leiden University offers an attractive benefits package with additional holiday (8%) and end-of-year bonuses (8.3%), training and career development and sabbatical leave. Our individual choices model gives you some freedom to assemble your own set of terms and conditions. Candidates from outside the Netherlands may be eligible for a substantial tax break.
All our PhD students are embedded in the Leiden University Graduate School of Science Leiden University Graduate School of Science. Our graduate school offers several PhD training courses at three levels: professional courses, skills training and personal effectiveness. In addition, advanced courses to deepen scientific knowledge are offered by the research school.
Leiden University is strongly committed to diversity within its community and especially welcomes applications from members of underrepresented groups.
Information
Enquiries can be made to assistant professor Dr. Olga Gadyatskaya (e-mail: o.gadyatskaya@liacs.leidenuniv.nl). If you have any questions about the procedure, please contact Maaike Veldkamp (e-mail: m.j.d.veldkamp@liacs.leidenuniv.nl)
Applications
To apply for this vacancy, please send an email to Jobs@liacs.leidenuniv.nl. Please ensure that you enclose the following documents quoting the vacancy number:
CV [in PDF format]

indicating all previous experience relevant to the selection criteria
including contact details of 1-2 referees.

Motivation letter [in PDF format]

outlining your fit for this vacancy and your future career goals.

An academic transcript(s) of your BSc and MSc degrees, including grades.
We will consider applications upon receipt, until the position is filled. The selected candidate is expected to start in January 2022, or as soon as possible thereafter.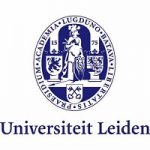 院校简介
莱顿大学,世界著名综合研究型大学,世界百强名校,欧洲最具声望的大学之一,成立于公元1575年2月8日,是荷兰王国第一所大学。
查看院校介绍
相关项目推荐
KD博士实时收录全球顶尖院校的博士项目,总有一个项目等着你!