项目介绍
JOB DESCRIPTION
The Design and Analysis of Communication Systems (DACS) group at the University of Twente invites applications for a 4-year PhD position on the topic of "Secure Computation Offloading for IoT".
An increasing number of smart connected devices, broadly referred to as Internet-of-Things (IoT), has become part of everyday life. While such devices bring convenience to many areas from safety to health, prior studies have shown the risks related to privacy and security; some of such low-end devices do not update their firmware despite the known vulnerabilities while others are typically communicating the collected sensory data to a remote cloud for processing and analytics. To mitigate such risks, edge computing offers various benefits by leveraging the computation resources in the proximity of the end devices for processing the generated data. However, similar to its cloud counterpart, edge computing might pose challenges due to its resource limitations, security vulnerabilities, and complexity of decision-making under time-evolving network dynamics.
In this PhD project, we will investigate approaches to decide on where to execute the computation tasks necessary for satisfactory performance of IoT applications (e.g., accurate and timely identification of a person in the video stream) with a focus on fulfilling security and privacy requirements, while taking into account the network resource limitations. This PhD research will involve modeling the security and privacy requirements of different IoT applications, developing an offloading framework using optimization approaches, and analyzing the performance of the developed schemes both in a simulation environment and in an IoT experimentation lab.
The prospective candidate will be supervised by Prof. Dr. Ir. Roland van Rijswijk-Deij (DACS), Dr. Suzan Bayhan (DACS), and Dr. Andrea Continella (Services and Cybersecurity group) of the University of Twente. The candidate will be appointed for a period of four years, at the end of which the candidate delivers a PhD thesis. During this period, the PhD student has the opportunity to broaden their knowledge by joining international exchange programs, to participate in national and international conferences and workshops and to visit other research institutes and universities worldwide.
Prospective starting date of the position: preferably December 2021 or January 2022.
We are an equal opportunity employer and value diversity and inclusion at our University. We encourage applications from all sections of society.
YOUR PROFILE
You have a MSc degree in computer science, electrical engineering, or similar; applications from students who are about to finish their MSc degree studies will be considered as well;
You are interested in the domain of wireless communications and cybersecurity;
You are interested in performing experimental research;
Familiarity with optimization is of additional advantage;
You have a good team spirit and like to work in an internationally oriented environment;
You are proficient in English.
OUR OFFER
The PhD position is embedded into the Twente University Centre for Cybersecurity Research (TUCCR), which is a public-private partnership where experts, professionals, entrepreneurs, researchers, and students from industry and knowledge partners collaborate to deliver talents, innovations, and know-how in the domain of cybersecurity. The mission of TUCCR is to strengthen the security and digital sovereignty of our society by performing top-level research on real-world data and network security challenges. Key outputs include innovation in the shape of technologies, tools, minimum viable products, start-ups, top-tier scientific publications as well as first-class graduates at Bachelor, Master, and Ph.D. level. TUCCR's founding partners are Betaalvereniging Nederland, BetterBe, Cisco, NCSC, NDIX, Northwave, SIDN, SURF, Thales, TNO, and the University of Twente. TUCCR has the ambition to be a recognized thought leader in the domain of cybersecurity and to be amongst the top cybersecurity research & innovation centers in the Netherlands. It aims at having a strong societal impact and at increasing the economic activity in the field of cybersecurity.
As a PhD student at the UT, you will be appointed on a full-time position for four years, with a qualifier in the first year, within a very stimulating scientific environment;
The university offers a dynamic ecosystem with enthusiastic colleagues;
Your salary and associated conditions are in accordance with the collective labor agreement for Dutch universities (CAO-NU);
You will receive a salary ranging from around €2.434,- gross per month in the first year to around €3.111,- in the fourth year;
There are excellent benefits including a holiday allowance of 8% of the gross annual salary, a year-end bonus of 8.3%, and a solid pension scheme;
You will have a training program as part of the Twente Graduate School in which you and your supervisors will make up a plan for additional suitable education and supervision;
We encourage a high degree of responsibility and independence while collaborating with close colleagues, researchers, and other university staff.
INFORMATION AND APPLICATION
Please send your application no later than 31 October 2021, 23:59 CET via the 'Apply now' button, and include:
a short motivation letter (1-2 pages), emphasizing your specific interest and motivation to apply for this Ph.D. position;
a detailed CV (resume);
an academic transcript of B.Sc. and M.Sc. education, including grades;
a ½ page description of your MSc thesis/final project and a link to the MSc thesis.
After assessing the applications, we will request the long-listed candidates to upload a maximum 2-minute video in which candidates are expected to provide their background and motivation for applying to this Ph.D. position. Next, short-listed candidates will be invited to an online interview and a scientific presentation.
For further questions, please contact Prof. Dr. Ir. Roland van Rijswijk-Deij at r.m.vanrijswijk@utwente.nl and Dr. Suzan Bayhan at s.bayhan@utwente.nl
ABOUT THE ORGANIZATION
The faculty of Electrical Engineering, Mathematics and Computer Science (EEMCS) uses mathematics, electronics and computer technology to contribute to the development of Information and Communication Technology (ICT). With ICT present in almost every device and product we use nowadays, we embrace our role as contributors to a broad range of societal activities and as pioneers of tomorrow's digital society. As part of a people-first tech university that aims to shape society, individuals and connections, our faculty works together intensively with industrial partners and researchers in the Netherlands and abroad, and conducts extensive research for external commissioning parties and funders. Our research has a high profile both in the Netherlands and internationally. It has been accommodated in three multidisciplinary UT research institutes: Mesa+ Institute, TechMed Centre and Digital Society Institute.
University of Twente (UT)
University of Twente (UT) has entered the new decade with an ambitious, new vision, mission and strategy. As 'the ultimate people-first university of technology' we are rapidly expanding on our High Tech Human Touch philosophy and the unique role it affords us in society. Everything we do is aimed at maximum impact on people, society and connections through the sustainable utilisation of science and technology. We want to contribute to the development of a fair, digital and sustainable society through our open, inclusive and entrepreneurial attitude. This attitude permeates everything we do and is present in every one of UT's departments and faculties. Building on our rich legacy in merging technical and social sciences, we focus on five distinguishing research domains: Improving healthcare by personalised technologies; Creating intelligent manufacturing systems; Shaping our world with smart materials; Engineering our digital society; and Engineering for a resilient world.
As an employer, University of Twente offers jobs that matter. We equip you as a staff member to shape new opportunities both for yourself and for our society. With us, you will be part of a leading tech university that is changing our world for the better. We offer an open, inclusive and entrepreneurial climate, in which we encourage you to make healthy choices, for example, with our flexible, customisable conditions.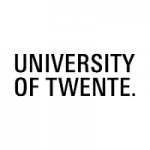 院校简介
屯特大学是荷兰著名大学,也是欧洲创新型大学联盟成员之一。
查看院校介绍
相关项目推荐
KD博士收录了全球400所院校的博士项目,总有一个项目等着你!