项目介绍
Deeply committed to interdisciplinary studies, the Department of Romance Languages and Literatures at Harvard encourages graduate students to situate literature in the broad context of cultural productions, ranging from the canonical to alternative modes.
Combining a broad knowledge of each literature through diverse course offerings and specialized research working one-on-one with faculty, our graduate programs nurture students' individual interests. A strong sense of community among students and faculty, particularly within specialties, creates a graduate experience as unique as each chosen dissertation topic. Students pursue research topics in the French and Francophone, Italian, Portuguese and Luso-Brazilian, or Spanish and Latin American literary traditions, alone or in combination, leading to the PhD.
Our students further enjoy the benefits of interaction with history and literature, studies of women, gender, and sexuality, comparative literature, visual and environmental studies, African American studies, and other programs and departments at Harvard.
Admissions Requirements
Admission to the graduate program is based on merit alone. Every offer of admission is accompanied by an offer of full financial aid, consisting of stipend and/or teaching salary, tuition and health fees, and supplemental fellowships available competitively. We also encourage our students to travel and spend time abroad, through our exchange programs with various institutions in France, Italy, Spain, and Latin America, or through other forms of financial and institutional support.
When applying, you must include a writing sample of your best scholarly work in your chosen area of study, not to exceed 15 to 20 double spaced pages, written in the target language.
Prospective applicants in Romance Languages and Literatures often ask about criteria for admissions decisions. The committees assess scholarly promise based on each student's dossier as a whole. We expect high GRE scores of our applicants. We consider test scores to serve as likely indices of academic potential, but also place them in the context of the candidate's overall profile.
To all applicants holding previous master's degrees: Students may formally request credit for up to four semester-long courses taken elsewhere.
Visit Department of Romance Languages and Literatures for more information and GSAS Policies for program requirements.
Theses & Dissertations
Theses & Dissertations for Romance Languages and Literatures
Romance Languages and Literatures Faculty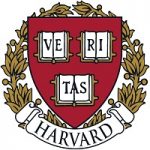 院校简介
哈佛大学是一所私立研究型大学,常春藤盟校、全球大学高研院联盟成员,坐落于美国马萨诸塞州波士顿都市区剑桥市。
查看院校介绍
相关项目推荐
KD博士实时收录全球顶尖院校的博士项目,总有一个项目等着你!