项目介绍
The Department of Mathematics at the Institute for Mathematics, Astrophysics and Particle Physics (IMAPP) of Radboud University (Nijmegen, Netherlands) is seeking two outstanding and highly motivated PhD candidates to work on PhD projects that are part of the NWO-funded project "Vector Valued Orthogonal Polynomials and Multiplicity Free Induction: Deformations and Quantizations'. As PhD candidates, you will work under the supervision of Prof. Erik Koelink and Dr Maarten van Pruijssen. The positions are funded for 4 years and have a light teaching load (10%). You will be encouraged to participate in relevant conferences, workshops and seminars, and to communicate your results through publications in peer-reviewed journals. Upon successful completion, you will be awarded a PhD degree from Radboud University. We particularly encourage applications from underrepresented groups.
Profile
You hold a Master's degree in Mathematics (or an equivalent degree), completed before the starting date.
You have a strong background in harmonic analysis, preferably in representation theory and/or special functions.
You have excellent writing and communication skills.
We are
Representation theory and special functions, or more generally harmonic analysis, is one of the research areas of the Department of Mathematics at IMAPP. The department has a friendly and welcoming research atmosphere with researchers in related areas including mathematical physics, geometry, operator algebras, etc. There is a good balance of senior and young staff, as well as of Dutch and international researchers, and there are regular research seminars as well as a number of informal events throughout the year. Moreover, the researchers at Radboud University are members of the national research cluster Geometry and Quantum Theory (GQT) and regularly interact and meet for seminars and other events.
There are more than 20 PhD candidates conducting research at the Department of Mathematics. The PhD candidates are part of the Graduate School of the Department of Mathematics.
Radboud University
We want to get the best out of science, others and ourselves. Why? Because this is what the world around us desperately needs. Leading research and education make an indispensable contribution to a healthy, free world with equal opportunities for all. This is what unites the more than 24,000 students and 5,600 employees at Radboud University. And this requires even more talent, collaboration and lifelong learning. You have a part to play!
We offer
Employment for 0.8 (5 year contract) – 1.0 FTE (4 year contract).
The gross starting salary amounts to €2,434 per month based on a 38-hour working week, and will increase to €3,111 from the fourth year onwards (salary scale P).
You will receive 8% holiday allowance and 8.3% end-of-year bonus.
You will be appointed for an initial period of 18 months, after which your performance will be evaluated. If the evaluation is positive, the contract will be extended by 2.5 years (4 year contract) or 3.5 years (5 year contract).
You will be able to use our Dual Career and Family Care Services. Our Dual Career and Family Care Officer can assist you with family-related support, help your partner or spouse prepare for the local labour market, provide customized support in their search for employment and help your family settle in Nijmegen.
Working for us means getting extra days off. In case of full-time employment, you can choose between 29 or 41 days of annual leave instead of the legally allotted 20.
Additional employment conditionsWork and science require good employment practices. This is reflected in Radboud University's primary and secondary employment conditions. You can make arrangements for the best possible work-life balance with flexible working hours, various leave arrangements and working from home. You are also able to compose part of your employment conditions yourself, for example, exchange income for extra leave days and receive a reimbursement for your sports subscription. And of course, we offer a good pension plan. You are given plenty of room and responsibility to develop your talents and realise your ambitions. Therefore, we provide various training and development schemes.
Would you like more information?
For questions about the position, please contact Erik Koelink, Full Professor at +31 24 365 25 97 or e.koelink@math.ru.nl. Alternatively, you can contact Maarten van Pruijssen, Assistant Professor at + 31 24 365 36 63 or M.vanPruijssen@math.ru.nl.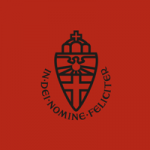 院校简介
奈梅亨大学是欧洲顶尖的研究型学术院校。
查看院校介绍
相关项目推荐
KD博士实时收录全球顶尖院校的博士项目,总有一个项目等着你!