项目介绍
Do you want to advance state of the art in machine learning research by learning useful and operational representations? Common representation learning is useful for solving a given task, but in unsupervised learning the task is less clear and statistical identifiability problems start appearing. In this project you will advance the capabilities of unsupervised learning techniques for understanding proteins by building geometric machine learning models.
Responsibilities and qualifications
Most learned representations are treated as being Euclidean even if it is trivial to construct counter-examples showing that the Euclidean assumption lead to arbitrariness. You will join a team of people dedicated to avoiding this arbitrariness. You will work with nonlinear generative models and use geometric techniques to develop well-defined operations that can be meaningfully applied in the representation space of the model. The end-goal is to both improve the modelling capacity of generative models, but also to improve their general interpretability.
Depending on interest and qualifications of the applicant, the project can be either theoretical, applied, or a combination thereof. We generally believe that theory and applications must go hand in hand to ensure that the theory is meaningful and beneficial to scientific discovery.
You must have a two-year master's degree (120 ECTS points) or a similar degree with an academic level equivalent to a two-year master's degree.
Approval and Enrolment
The scholarship for the PhD degree is subject to academic approval, and the candidate will be enrolled in one of the general degree programmes at DTU. For information about our enrolment requirements and the general planning of the PhD study programme, please see the DTU PhD Guide.
Assessment
The assessment of the candidates will be made by Professor Søren Hauberg.
We offer
DTU is a leading technical university globally recognized for the excellence of its research, education, innovation and scientific advice. We offer a rewarding and challenging job in an international environment. We strive for academic excellence in an environment characterized by collegial respect and academic freedom tempered by responsibility.
Salary and appointment terms
The appointment will be based on the collective agreement with the Danish Confederation of Professional Associations. The allowance will be agreed upon with the relevant union. The period of employment is 3 years. Starting date is as soon as possible according to mutual agreement.
You can read more about career paths at DTU here.
Further information
Further information may be obtained from Søren Hauberg, sohau@dtu.dk / www2.compute.dtu.dk/~sohau/.
You can read more about DTU Compute at compute.dtu.dk/english.
If you are applying from abroad, you may find useful information on working in Denmark and at DTU at DTU – Moving to Denmark.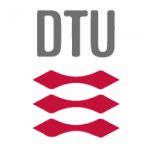 院校简介
丹麦技术大学坐落于北欧丹麦王国-哥本哈根大区,由著名物理学家奥斯特于1829年创建。
查看院校介绍
相关项目推荐
KD博士实时收录全球顶尖院校的博士项目,总有一个项目等着你!