项目介绍
University College Tilburg
University College Tilburg is a university-wide college, residing within the Tilburg School of Humanities and Digitals Sciences. The University College offers a three-year interdisciplinary and international bachelor program in Liberal Arts and Sciences. Our University College is a hub for educational innovations and has expertise in educational research.

Job description
This PhD project is concerned with studying how university students develop in terms of intellectual, personal, and civic learning gain in different programs and at different stages of their study and what factors enhance/hinder their learning gain. In close collaboration with a related PhD project in which qualitative data on the critical learning gain dimensions of the research project have been collected, the candidate will: 1) use the qualitative data to develop survey instruments for collecting student data in a panel design 2) assess the psychometric properties of the survey instruments, and 3) use the longitudinal survey measurements to describe students' learning gain trajectories and explain differences therein.

The employment is primarily dedicated towards carrying out the research proposal, with the aim to write several academic articles that are publishable in high-impact peer-reviewed journals. The PhD researcher works four days per week (0.8 fte) on the research, while one day a week (0.2 fte) is dedicated to education within the Liberal Arts and Sciences bachelor's program at University College Tilburg. The position and the environment in which the PhD researcher will be embedded provide an optimal starting point for a possible academic career.

Job Requirements and Qualifications
The candidate:
is an outstanding student with an excellent command of English and, preferably, also of Dutch.
has completed (or will soon complete) a (research) master in social and behavioral sciences, pedagogy or another adjacent field. The candidate has a demonstrated interest in/knowledge of individual learning development in (Higher) Education.
has an excellent working knowledge of (survey) methodological principles and psychometrics, and is competent in applying advanced statistical methods, particularly Structural Equation Modeling. Having successfully completed a bachelor-level course on qualitative research methods would be an advantage.
excels in planning and respects deadlines.
is a teamplayer.
has an excellent command of academic writing skills and can write clearly on complex subject matters.
is motivated to teach to Liberal Arts and Sciences bachelor students.

Terms of employment
The position will be ranked in the Dutch university job ranking system (UFO) as PhD ("promovendus"). The starting gross salary for a full-time appointment is € 2443, – per month;
€ 34.094,- all in per year.

The total duration of the PhD trajectory is five years (60 months). We offer a full-time position (1.0 FTE). Initially the appointment will be on a temporary basis for the period of 12 months. After a positive first year evaluation the contract will be prolonged for the remaining period of 48 months.

The PhD candidate will be employed by Tilburg University, which is among the top Dutch employers and has an excellent policy concerning terms of employment, such as a holiday allowance of 8% and an end-of-year bonus of 8.3% (annually), an options model and reimbursement of moving expenses. Candidates from outside the Netherlands may qualify for a tax-free allowance equal to 30% of their taxable salary. The university will apply for such an allowance on their behalf. The Tilburg School of Humanities and Digital Sciences will provide assistance in finding suitable accommodation.
Successful candidates must remain at least 80% of their working days in the Netherlands (as a requirement of tax and social security laws).
Tilburg University fosters diversity and inclusion; that is why we pursue an active policy for inclusive teams where diverse talents can flourish.
The Collective Labor Agreement of Dutch Universities applies.

Additional information and applications
More information about Tilburg University and University College Tilburg can be found on: www.tilburguniversity.edu.
For more information regarding the research project you can contact the following person within University College Tilburg: dr. Tessa Leesen (T.G.Leesen@tilburguniversity.edu).

Please apply online via the apply button below before 14 August 2022, and include the following documents:
Letter of motivation.
Curriculum Vitae.
Official copy of the diploma of the Bachelor and Master program (if completed).
Official copy of your university grade lists.
A recent example of your written work, ideally a master thesis.

Applications that do not include all documents required will not be considered. First (file) selection takes place mid-August 2022. Interviews are expected to be held at the end of August, beginning of September 2022. Starting date as soon as possible.
Tilburg School of Humanities and Digital Sciences
Research and education at the Tilburg School of Humanities and Digital Sciences (TSHD) has a unique focus on humans in the context of the globalizing digital society, on the development of artificial intelligence and interactive technologies, on their impact on communication, culture and society, and on moral and existential challenges that arise. The School of Humanities and Digital Sciences consists of four departments: Communication and Cognition, Cognitive Science and Artificial Intelligence, Culture Studies and Philosophy; several research institutes and a faculty office. Also the University College Tilburg is part of the School. Each year around 275 students commence a Bachelor or (Pre) Master Program. The School has approximately 2000 students and 250 employees.
Tilburg School of Humanities and Digital Sciences
Recruitment code
Tilburg University applies the recruitmentcode of the Dutch Association for Personnel Management & Organization Development (NVP).
Disclaimer
The text of this vacancy advertisement is copyright-protected property of Tilburg University. Use, distribution and further disclosure of the advertisement without express permission from Tilburg University is not allowed, and this applies explicitly to use by recruitment and selection agencies which do not act directly on the instructions of Tilburg University. Responses resulting from recruitment by non-contractors of Tilburg Universities will not be handled.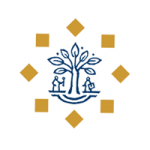 院校简介
荷兰蒂尔堡大学位于荷兰第六大城市蒂尔堡,成立于1927年。 学校前身是一所经济学院,由于商业领域的科研出众,后发展为社会科学领域全球领先的综合性大学。
查看院校介绍
相关项目推荐
KD博士实时收录全球顶尖院校的博士项目,总有一个项目等着你!