项目介绍
Financed by the long term Methusalem funding, the KU Leuven research groups in pure mathematics collaborate within the research project "Classification, symmetries and singularities at the frontiers of algebra, analysis and geometry", encompassing the expertise of the different research groups involved and focusing on some of the most challenging problems in algebra, analysis and geometry. In this large scale research project, several PhD students and postdocs are employed. We organize colloquia, seminars and advanced courses. In this stimulating environment, all researchers are exposed to a broad spectrum of mathematical research with several collaboration opportunities.Website unit
Project
We are looking for motivated PhD students in the following areas of pure mathematics.
Algebraic and arithmetic geometry
Random matrices
Differential geometry
Functional analysis and operator algebras
Group theory
Special attention will be given to applicants motivated to build bridges between two or more of these areas. A more detailed description of the main research topics of the pure mathematics research groups at KU Leuven can be found here: https://wis.kuleuven.be/methusalem-pure-math/methusalem-lines-of-research. All PhD students will have a limited amount of teaching duties. We strive to improve the gender balance in the pure mathematics research groups and encourage female candidates to apply.
Profile
Master degree in mathematics, or equivalent, with a strong interest in research, as demonstrated by your master thesis. Master students who will obtain their master degree before the fall of 2022 can apply. Candidates should be fluent in English. No Dutch knowledge is required.
Offer
We offer a competitive four year PhD stipend, a budget for conference participation and short research stays in other institutions, health insurance and social benefits for the PhD student and her/his accompanying partner and/or children. The starting date of the position is flexible, but preferably before 1 October 2022.
Interested?
You have to apply via the online tool as indicated below.
You have to upload exactly three pdf-files.
1) Motivation letter.2) CV. Include the names of three references. These colleagues do not have to write a reference letter now, but might be contacted by the selection committee in February with a request to submit their letter before the end of February. In your CV, also mention the topic of your master thesis and your (tentative) graduation date. If you have any preprints or publications, also mention these. The master thesis itself and the publications themselves should not be included.3) Transcripts of your bachelor and master studies.
Interviews of candidates on the short list will take place on 2 and 3 March 2022.
For more information please contact Prof. dr. Stefaan Vaes, tel.: +32 16 32 70 54, mail: stefaan.vaes@kuleuven.be.You can apply for this job no later than February 08, 2022 via the online application toolKU Leuven seeks to foster an environment where all talents can flourish, regardless of gender, age, cultural background, nationality or impairments. If you have any questions relating to accessibility or support, please contact us at diversiteit.HR@kuleuven.be.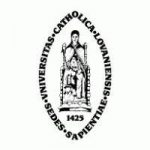 院校简介
鲁汶大学是比利时久负盛名的世界百强名校。
查看院校介绍
相关项目推荐
KD博士实时收录全球顶尖院校的博士项目,总有一个项目等着你!