项目介绍
OVERVIEW
This programme aims to train the next generation of thought leaders with the analytical skills and substantive knowledge needed to generate, evaluate, and communicate research in public policy. It provides advanced training for candidates to assume positions in academic institutions, international organisations, governments and NGOs with significant research commitments.
Generous scholarships, in addition to access to a range of teaching and research assistantships, are available. Admission to this programme is highly competitive. Only about six-eight candidates are admitted every year.
ADMISSIONS CRITERIA
The PhD in Public Policy programme is a very competitive programme. To ensure that we admit only students who demonstrate strong potential for high quality doctoral work, timely completion, and successful academic careers, the PhD Admissions Committee takes into account the following considerations:
Your application should provide evidence of academic excellence and suitable academic preparation, both indicating your ability to perform well in the PhD programme, including the required coursework (for details of the PhD coursework curriculum, please see here). This includes the relevance and quality of your undergraduate and graduate degrees, and your GRE test scores. You must submit your GRE score report, without which, we will not be able to review your application. You should also provide evidence of your capacity to carry out independent research in public policy and present complex ideas in English. The quality of your research proposal is critical for demonstrating this strength.
You should apply if you are intending to pursue an academic career in a university or an institution where intensive research is a core function. We think of our PhD students as research and teaching apprentices who are in training for the academic profession. In your statement of purpose, the Admissions Committee will especially be looking out for evidence of passion for research and hunger for knowledge.
You should prepare a high quality research proposal indicating a research topic that is aligned with a potential supervisor's research interests and the overall research interests of the LKY School. We regard PhD students as junior research collaborators and, as such, they are an essential part of the School's research community. You would be expected to contribute actively and productively to our research activities and publication output. The 3 broad research areas are:

Policy Studies, Public Management and Governance
Social Policy
Economic Development and Competitiveness

Applicants from the following disciplines are eligible to apply to the PhD programme: public policy, public administration, economics, political science and social science.
Application and required documents
Applicants are strongly encouraged to submit an online application. The following documents (in soft copies) are required when submitting an application.
Official Transcripts and Certificates
Curriculum vitae or Resume
GRE
Research proposal, statement of intent and a writing sample
2 letters of references (Academic)
Click here for the detailed requirements of each document.
---
Enquiries
Aside from the comprehensive information on our admissions page, if you have any other queries or would like to receive a copy of our programme brochure, please submit your request via our query form. Alternatively, you may also speak to our admissions officers at +65 6516 8004.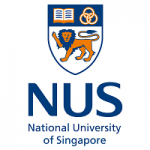 院校简介
新加坡国立大学是新加坡首屈一指的世界级顶尖大学。
查看院校介绍
相关项目推荐
KD博士实时收录全球顶尖院校的博士项目,总有一个项目等着你!