项目介绍
Do you want to contribute to better health for all?
To be a doctoral student means to devote oneself to a research project under supervision of experienced researchers and following an individual study plan. For a doctoral degree, the equivalent of four years of full-time doctoral education is required.
The research group
The Digital Psychiatry Lab at the Centre for psychiatry research (Department of Clinical Neuroscience) is led by associate professor Philip Lindner and conducts clinical and other applied research in the field of digital psychiatry, with the goal of developing, evaluating and implementing new digital tools for the identification and treatment of mental health problems in different forms. One prominent research track of the group is the identification and prevention of problem gambling in online casinos and betting, where the digital setting allows for unique opportunities to use high-resolution Big Data and the interactive format, to detect and prevent problem gambling. The Digital Psychiatry Lab is happy to announce a doctoral student position within this track, in the field of public health informatics.
The doctoral student project and the duties of the doctoral student
The Digital Psychiatry Lab has entered into an academia-industry collaboration agreement with a licensed gambling provider with high ambitions and a demonstrated track record in responsible gambling and research therein. The goal of this agreement is to improve the identification and prevention of problem gambling, both through independent scientific evaluations of current responsible gambling measures and through the transfer of clinical and public health knowledge in the development of new such measures.
In addition to several academic supervisors (including main supervisor associate professor Philip Lindner), the doctoral student will have a co-supervisor employed by the gambling provider. The doctoral student will be involved in all stages of quantitative research, including acquiring the necessary approvals, study design, processing and analysis of large and complex datasets, and scientific writing. Through this, the doctoral student is expected to gain excellent and transferable skills, both soft (e.g. collaborative, project management) and hard (quantitative, computational), all the while authoring high-quality research with a great and immediate public health impact. In tandem, the experience and skills acquired will provide the doctoral student with excellent prerequisites for a continued career in research, public health, informatics, responsible gambling, or similar. A successful doctoral student will have the opportunity to engage in other projects headed by the Digital Psychiatry Lab, to broaden their research experience even more.
What do we offer?
A creative and inspiring environment full of expertise and curiosity. Karolinska Institutet is one of the world's leading medical universities. Our vision is to pursue the development of knowledge about life and to promote a better health for all. At Karolinska Institutet, we conduct successful medical research and hold the largest range of medical education in Sweden. As a doctoral student you are offered an individual research project, a well-educated supervisor, a vast range of elective courses and the opportunity to work in a leading research group. Karolinska Institutet collaborates with prominent universities from all around the world, which ensures opportunities for international exchanges. You will be employed on a doctoral studentship which means that you receive a contractual salary. Employees also have access to our modern gym for free and receive reimbursements for medical care.
Eligibility requirements for doctoral education
In order to participate in the selection for a doctoral position, you must meet the following general (A) and specific (B) eligibility requirements at latest by the application deadline.
It is your responsibility to certify eligibility by following the instructions on the web page Entry requirements (eligibility) for doctoral education.
A) General eligibility requirementYou meet the general eligibility requirement for doctoral/third-cycle/PhD education if you:
have been awarded a second-cycle/advanced/master qualification (i.e. master degree), or
have satisfied the requirements for courses comprising at least 240 credits of which at least 60 credits were awarded in the advanced/second-cycle/master level, or
have acquired substantially equivalent knowledge in some other way in Sweden or abroad.*
Follow the instructions on the web page Entry requirements (eligibility) for doctoral education.
*If you claim equivalent knowledge, follow the instructions on the web page Assessing equivalent knowledge for general eligibility for doctoral education.
B) Specific eligibility requirement
You meet the specific eligibility requirement for doctoral/third-cycle/PhD education if you:
– Show proficiency in English equivalent to the course English B/English 6 at Swedish upper secondary school.
Follow the instructions on the web page English language requirements for doctoral education.
Verification of your documents Karolinska Institutet checks the authenticity of your documents. Karolinska Institutet reserves the right to revoke admission if supporting documents are discovered to be fraudulent. Submission of false documents is a violation of Swedish law and is considered grounds for legal action.
(A) and (B) can only be certified by the documentation requirement for doctoral education.
Skills and personal qualities
For this interdisciplinary project, we will consider talented, organized, flexible, highly motivated individuals from a range of project-relevant backgrounds.
Requirements
An educational background in one or several of the following fields: psychology (clinical or other applied), public health, epidemiology, informatics, computer science, statistics, data science, social work, or quantitative sociology
Solid quantitative skills, including data processing and statistical analysis, with both the drive and the ability to quickly pick up new quantitative skills
Skilled in project management and an excellent collaborator
Merits
Can read and write Swedish sufficiently to comprehend laws and regulations without requiring translation, or demonstrated capacity to quickly learn new languages
Previous experience of conducting research, especially within academia-industry collaborations
Educational background and/or work experience within psychiatry or the addiction field, especially in the context of problem gambling
Knowledge of the Swedish gambling market and relevant legislation and regulations
Knowledge of the GDPR and the Swedish Ethical Review Act, as well as experience of the Swedish ethical review process
Experience with large longitudinal datasets with high temporal resolution
Experience with psychometrics and machine learning
Experience working with R and/or Python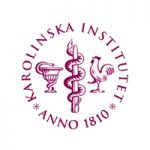 院校简介
卡罗林斯卡医学院,是瑞典著名的医学院,也是世界医学排名前十的医学院之一。
查看院校介绍