项目介绍
The Saw Swee Hock School of Public Health launched its graduate research programmes in August 2012, offering both the Master of Science (MSc) and Doctor of Philosophy (PhD) programmes.
The MSc and PhD programmes are research-intensive programmes that emphasise both the mastery of research skills and the acquisition of core knowledge in a specified area of interest. Students will complete coursework and conduct independent research under the supervision of a faculty member.
From Year 1, both MSc and PhD students will embark on their research projects, complete core modules and choose from a range of elective modules that cater to individual research interests.
In Year 2, MSc students will start writing their thesis, while PhD students will complete a PhD Qualifying Examination (PQE) which assesses their ability to complete PhD requirements based on their academic progress and quality of their research. MSc students who wish to transfer to the PhD programme need to complete the PhD coursework requirements, and pass the PQE within 2 years.
In Years 3-5, PhD students will execute the rest of their research plans and submit and defend the thesis.
Our research degrees in public health will offer graduates opportunities in the healthcare sector, biomedical and pharmaceutical industries, research institutes, government agencies and academia. We welcome students from a variety of backgrounds including social sciences, medicine, statistics, life sciences, and many more.
For enquires on the graduate research programmes, please contact us at GDR_SPH@nus.edu.sg
1. Check the admission requirements
Applicants must possess at least a Bachelor's Degree with good Honours (at least 2nd Upper Class) or its equivalent in a relevant discipline. In addition, TOEFL/IELTS and GRE scores may be required. Please refer to the admission requirements for more information.
2. Identify a proposed supervisor and research project
Applicants should contact the faculty whom they wish to work with, and together with the faculty, identify a project for the MSc/PhD thesis research.
Please refer to our list of available research projects. If you do not find a project that matches your interest, you may also refer to the list of SSHSPH faculty, and discuss with prospective supervisors on possible research projects.
3. Submit the online application
Application for the August 2021 intake will open on 6 March 2020 and close on 15 January 2021.
Please read the application instructions carefully before proceeding to apply online.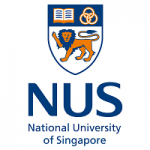 院校简介
新加坡国立大学是新加坡首屈一指的世界级顶尖大学。
查看院校介绍
相关项目推荐
KD博士实时收录全球顶尖院校的博士项目,总有一个项目等着你!