项目介绍
The Advanced Graduate Program in Prosthodontics is a three-year program leading to an MMSc degree in oral biology and a certificate in prosthodontics. An optional DMSc degree, which requires a minimum of four years of study, is an option for those individuals whose primary aim is to pursue a career in academics or research.
The purpose of the program is to develop highly competent prosthodontists with an extensive background in the biological sciences, clinical sciences, research methodology, and teaching. This broadly based advanced education program in prosthodontics and related phases of graduate education provides students with thorough training for careers in specialty clinical practice, research, and/or academics. HSDM graduates in prosthodontics are expected to become leaders in the field of prosthodontics. The program is also designed to satisfy the guidelines for certification by the American Board of Prosthodontics.
Course Work
Coursework is required so that each graduate student will develop competency in oral biology and acquire a strong scientific background in areas relative to prosthodontics. Students are able to choose from a group of oral biology core courses offered at HSDM. Courses in the basic sciences such as anatomy, biochemistry, molecular biology, immunology, and biomaterials are also offered at Harvard Medical School, the Harvard Graduate School of Arts and Sciences, and the Massachusetts Institute of Technology. Each student must also demonstrate competency in statistical methods through successful completion of an approved course in biostatistics. Graduate students are required to take seminar courses and classic and current literature review in prosthodontics, including fixed, removable, implant, and maxillofacial prosthodontics; materials science; laboratory technique; head and neck anatomy; periodontology; implantology, diagnosis; and treatment planning. Clinical training is provided at the Harvard Dental Center of the Harvard School of Dental Medicine and rotations at world-renowned affiliated hospitals.
Research and Teaching
All advanced graduate students engage in research as an integral part of their training at HSDM. Research activities are conducted with select Harvard faculty mentors at HSDM or affiliated institutions. The program includes a research requirement in scholarly activity to enhance the graduate students' careers in prosthodontics.
Each advanced graduate student gains teaching experience by participating as a teaching fellow in the predoctoral student teaching practice at the Harvard Dental Center. The program encourages graduate students to foster and mentor the predoctoral students so that they have a positive experience in the prosthodontic sciences. In addition, graduates have found teaching to be a career enhancement.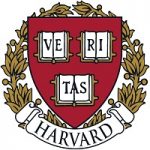 院校简介
哈佛大学是一所私立研究型大学,常春藤盟校、全球大学高研院联盟成员,坐落于美国马萨诸塞州波士顿都市区剑桥市。
查看院校介绍
相关项目推荐
KD博士实时收录全球顶尖院校的博士项目,总有一个项目等着你!