项目介绍
The atmospheric dynamics group at ETH Zurich, led by Heini Wernli, investigates the complex nature of the atmospheric flow. Research is conducted to better understand the genesis, structure and interaction of different weather systems. This involves dynamically-based diagnostics, prognostic simulations with numerical models, and the detailed analysis of observations and simulated data.
Project background
This PhD project is funded by ETH Zurich Research Grants and it will be conducted in the atmospheric dynamics group at ETH Zurich. The supervision of the project is shared between Dr. Michael Sprenger (topical supervision) and Prof. Heini Wernli (main PhD supervisor). The ideal starting date is January/February 2022 or soon thereafter.
Job description
Clear Air Turbulence (CAT) is an atmospheric phenomenon that is socio-economically relevant (aircraft safety), important for understanding atmospheric composition (cross-tropopause tracer exchange, STE), and in particular it is a complex and challenging fundamental process in atmospheric dynamics. This project is based on a unique dataset of worldwide and multi-year recordings of Eddy Dissipation Rate (EDR) on commercial aircrafts. It allows for an observation-driven project on CAT events, leading to novel insight about the meteorological processes that are triggering CAT, the impact of CAT on the larger-scale flow and STE, and eventually the predictability of CAT.
In this PhD project, CAT events are first categorized in terms of their basic characteristics (altitude, intensity) and their linkage to distinct weather systems (e.g., tropopause folds, jet streams), as determined in operational ECWMF forecasts and analyses. This will lead to a CAT typology based on observations, and a characterization of the considered weather systems in terms of how prone they are to CAT. In a second part, the impact of CAT on the tropopause temporal evolution and the relevance for STE are determined. Several observed CAT events near the tropopause are identified and quantified in their EDR intensity. Dedicated IFS-ECMWF simulations are performed that allow for a detailed analysis of the processes modifying potential vorticity near the tropopause, the larger-scale flow in the vicinity of the considered CAT events, and a quantification of how much the CAT events contribute to STE. Finally, CAT predictability as a function of forecast lead time is assessed for different categories in the CAT typology. It will be quantified how many hours in advance a severe CAT event can in principle be predicted, and whether this forecast horizon depends on the type of CAT.
Your profile
We are looking for a highly motivated and curious PhD candidate with a MSc degree in meteorology or physics. A solid background in atmospheric dynamics and modelling is required, ideally complemented with experience in analysing and combining observational and reanalysis data. You should have a passion in conducting complex data analyses, creativity in studying processes and compiling climatologies of CAT, an interest in the practical utility of own developments, and good programming skills (ideally in Python/Fortran). Very good spoken and written English language skills are required for the presentation of results at international conferences, and for the reading and writing of scientific papers.
Interested?
We look forward to receiving your online application with the following documents:
CV
Letter of motivation
Bachelor and Master certificates and transcripts
A link to download a pdf file of your Master thesis
Contact information of two references.
Please note that we exclusively accept applications submitted through our online application portal. Applications via email or postal services will not be considered.
For further information about the atmospheric dynamics group at ETH, please visit the website. Questions regarding the position should be directed to Dr. Michael Sprengeri by email michael.sprenger@env.ethz.ch (no applications).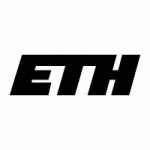 院校简介
苏黎世联邦理工是国际研究型大学联盟、全球大学高研院联盟、IDEA联盟成员,是闻名全球的世界顶尖研究型大学,连续多年位居欧洲大陆高校翘首。
查看院校介绍