项目介绍
JOB DESCRIPTION
Are you fascinated to develop advanced materials for thermal fluid engineering applications? Do you have an experience on synthesis and characterization of functional materials?
We are looking for a 4- year PhD researcher to reinforce our team!
In sustainable energy applications including electrical engine driven vehicles, energy storages, or other electronic devices, increasing energy densities and down-scaling have resulted in a pressing need for efficient heat removal. Furthermore, connecting electric components to an external cooling structure requires new flexible and lightweight materials for highly effective heat transport and cooling. These materials must be eco-friendly and tuneable from nanometre to centimetre length scales.
Ideally, the thermal properties of copper are combined with the flexibility of polymer foams and then based on renewable resources. These materials hardly exist, but we believe that this is achievable by combining a novel method for printing of polymer foams (Architected Polymer Foams via Direct Bubble Writing, Advanced Materials, 2019) with extremely conductive nanotubes/platelets. The new manufacturing technology allows to print foam of variable structure (pore size, polymer fraction) in a fast and reliable manner and with a variety of monomer- or composite-resins. Here, formulation, process optimization, and application go hand-in-hand. The resulting foams can be of high value not only for flexible thermal interface materials, but also aid applications in heat storage.
YOUR PROFILE
The position requires a candidate with strong interests in multidisciplinary research. You have a high-level analytical capability as e.g. reflected by a strong academic track record or MSc thesis. You have experience with relevant equipment as used in experimental chemistry, physics, or materials science.
Candidates should have obtained a master's degree in Physics, Chemistry, Materials Science or Materials Engineering with outstanding results.
Candidates should have a strong theoretical and experimental background on topics such as polymer chemistry, resin formulation, high-speed imaging, or nanomaterials synthesis and application.
Knowledge of materials characterization, microfluidics, and heat transfer is desirable.
Your writing skills are good – you have written technical reports and/or scientific papers. You are fluent in English, both spoken and written.
You have strong analytical skills.
You have the ability to work independently.
You are excited about learning from and contributing to a high quality, impactful research team that consists of MSc students, PhD candidates and post-docs
OUR OFFER
During this cross-disciplinary project you will acquire unique expertise and outstanding skills through close contact with academic collaborators. The university offers a dynamic ecosystem with enthusiastic colleagues in which internationalization is an important part of the strategic agenda.
We offer a four-year fulltime PhD position.
We provide a stimulating, modern research environment with world-class research facilities.
You will be part of a dedicated team with which you will collaborate extensively with industry.
A starting salary of € 2.434,- gross per month in the first year and increasing to € 3.111 gross per month in the fourth year.
An annual holiday allowance of 8% of the gross annual salary, and an annual year-end bonus of 8.3%.
A solid pension scheme.
Minimum of 29 leave days in case of full-time employment.
We provide excellent mentorship and a stimulating research environment to accelerate your further professional and personal growth.
The University of Twente is situated on a green and lively campus with lots of facilities for sports and other activities.
Your first responsibility is to carry out the research, but you are also encouraged to acquire teaching experience. We support you to broaden your knowledge by joining international exchange programs, by participating in national and international conferences and workshops and by visiting industrial companies, research institutes, and universities worldwide.
INFORMATION AND APPLICATION
You are welcome to contact Prof. Dr. Wilko Rohlfs: w.rohlfs@utwente.nl for any questions you might have.
Please upload your application via the 'Apply now' button.
Your application must include:
A cover letter exposing the candidate motivation for this position.
An up-to-date CV, detailing work experience and research and academic achievements
Transcript of records (applicant's ranking and marks) for both Bachelor degree and Master degree.
At least two reference letters from a (former) supervisor, professor, or a manager with contact information.
Only complete submissions that include all the aforementioned documents will be considered for future processes.
A first selection will be made based on this written application. A selected group of applicants will be invited for an interview.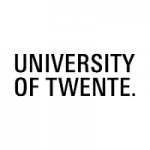 院校简介
屯特大学是荷兰著名大学,也是欧洲创新型大学联盟成员之一。
查看院校介绍