项目介绍
A PhD position, starting November 1 2021 or as soon as possible after that, is available in the area of electrolyte thermodynamics. The duration of the position is three years.
Many applications with salts involve solid-liquid equilibria, often in mixed solids, but today there are no models to predict the precipitation of salts without experimental data. The development of a truly predictive thermodynamic model in form of an electrolyte equation of state for such systems is the ultimate target of the project.
Indeed, many salts form mixed solids, where neutral molecules (such as water) get embedded in the crystal lattice. Examples of these include desiccants like CaSO4.2H2O, which can e.g. be used as a drying agent for organic synthesis or air moisture. Other examples include MgCl2.6NH3 which can be used to store ammonia in a safe form. In mixed salt systems, we may also see complex combinations of salts, such as polyhalite (K2SO4·MgSO4·2CaSO4·2H2O). Today, no predictive means exists to assess the possibilities for precipitation of salts, unless it has been experimentally observed. This severely limits the predictive capabilities of electrolyte models.
The candidate will collect experimental data for formation properties and solubility of pure and mixed salts, in pure water and possibly also mixed solvents. These data will serve as a means of validating and developing models, in particular equations of state for electrolyte solutions. The candidate will evaluate and develop methods for predicting the formation properties and/or solubilities of these salts, including investigating latest advances in machine learning and state-of-art computational methods (incl. quantum chemistry and molecular simulation) or the combination of these (scientific machine learning / SciML). The predicted values will be incorporated and tested in electrolyte equations of state such as e-CPA.
Responsibilities and qualifications
The appointment will be at the Technical University of Denmark (DTU), Department of Chemical and Biochemical Engineering (Center for Energy Resources Engineering). The project is carried out as a part of the ERC Advanced Grant ("New Paradigm in Electrolyte Thermodynamics") and is expected to involve travels and interactions with other researchers employed under the same project. The project aims at reconciling various approaches for modeling electrolyte thermodynamics. The project is carried out under partial supervision from Dr. Bjørn Maribo-Mogensen from Hafnium Labs, a startup specializing in physical property prediction, located in Copenhagen. The software Q-propsTM from Hafnium Labs may be used in the project.
You must have a two-year master's degree (120 ECTS points) or a similar degree with an academic level equivalent to a two-year master's degree.
Approval and Enrolment
The scholarship for the PhD degree is subject to academic approval, and the candidate will be enrolled in one of the general degree programmes at DTU. For information about our enrolment requirements and the general planning of the PhD study programme, please see the DTU PhD Guide.
Assessment
The assessment of the applicants will be made by Professor Georgios M. Kontogeorgis, associate professor Xiaodong Liang and Dr. Bjørn Maribo-Mogensen.
We offer
DTU is a leading technical university globally recognized for the excellence of its research, education, innovation and scientific advice. We offer a rewarding and challenging job in an international environment. We strive for academic excellence in an environment characterized by collegial respect and academic freedom tempered by responsibility.
Salary and appointment terms
The appointment will be based on the collective agreement with the Danish Confederation of Professional Associations. The allowance will be agreed upon with the relevant union. The period of employment is 3 years.
You can read more about career paths at DTU here.
Further information
Further information may be obtained from Professor Georgios M. Kontogeorgis, gk@kt.dtu.dk, Associate Professor Xiaodong Liang, xlia@kt.dtu.dk and Dr. Bjørn Maribo-Mogensen (bmm@hafniumlabs.com).
You can read more about the Department of Chemical and Biochemical Engineering of DTU at www.kt.dtu.dk/english and Hafnium Labs at www.hafniumlabs.com.
If you are applying from abroad, you may find useful information on working in Denmark and at DTU at DTU – Moving to Denmark.
Application procedure
Please submit your online application no later than 15 October 2021 (Danish time). Applications must be submitted as one PDF file containing all materials to be given consideration. To apply, please open the link "Apply online", fill out the online application form, and attach all your materials in English in one PDF file. The file must include:
A letter motivating the application (cover letter)
Curriculum Vitale
BSc/MSc diploma and grade transcripts
Excel sheet with translation of grades to the Danish grading system (see guidelines and excel spreadsheet here)
You may apply prior to ob­tai­ning your master's degree but cannot begin before having received it.
All interested candidates irrespective of age, gender, race, disability, religion or ethnic background are encouraged to apply.
录取要求
You must have a two-year master's degree (120 ECTS points) or a similar degree with an academic level equivalent to a two-year master's degree.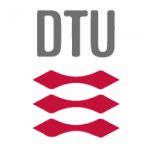 院校简介
丹麦技术大学坐落于北欧丹麦王国-哥本哈根大区,由著名物理学家奥斯特于1829年创建。
查看院校介绍